Travelling with friends can be a fantastic experience and the perfect way to create wonderful memories together, but sometimes it can be good to get off the beaten track and explore new places you might not have considered before. Tourist highlights across the world are popular for a reason, but there are so many hidden wonders and alternative holiday spots.
Here are the top 3 alternative destinations to visit with friends on your next group holiday.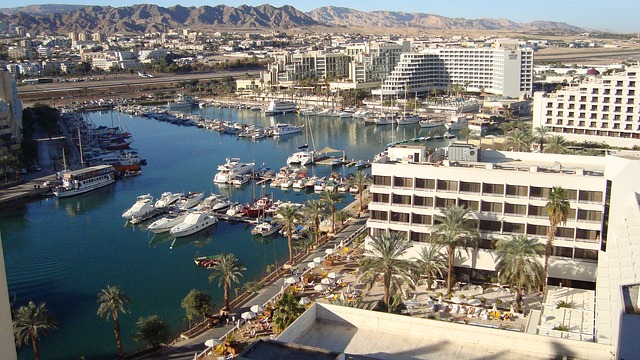 Catania, Italy
Forget Venice and Rome, Catania is a small wonder in its own right. The city is located along the foothills of Mount Etna, the city was once destroyed by its eruption in 1669 but has since gone on to become a thriving city once again.
Catania's has something for everyone, making it the ideal location or friends travelling together. There's plenty of baroque architecture to marvel as you stroll through the town and plenty of fascinating history, but Catania also offers a beautiful stretch of sandy beaches in La Playa, and a stunning volcano coast. It's a little slice of heaven with something for everyone.
Israel
Contrary to popular belief, Israel is a safe place for tourists. Rich in religious history and culture, the 'Holy Land' is an iconic tourist destination, but is it a good destination for a group of friends?
Of course it's not all about visiting religious sites and paying reverence; Israel has all sorts of attractions that would be ideal for a group of friends and the country is easy to get around. For example, you could spend a day at the Dead Sea, floating along the water and letting your cares wash away. The city of Tel Aviv offers a thriving nightlife too, ensuring a great night out for all of you.
There are some great packages from Encounters Travel, offering your group a complete experience in Israel that you won't soon forget.
Koh Samui, Thailand
Fancy canoeing with your friends, or maybe you'd rather give scuba diving a try? Koh Samui is the perfect place for your group to unwind and soak up some sun. Located in the Gulf of Thailand, Koh Samui is the largest in an archipelago and offers consistently calm waters that are perfect for swimming and speed boating, stunning beaches. When you're not swimming and catching some rays, there are temples and markets and plenty of spas to enjoy. Add to this the authentic and welcoming atmosphere, and you have an ideal alternative tourist destination.
Any of these destinations would make a great alternative holiday for a group of friends, and this is just beginning to scratch the surface of the wonderful less-known places throughout the world.