Planning a trip to Israel? Want to catch all the major attractions? Israel offers many types of local transportation: from trains to buses to cabs. All will do the job, but the easiest and most efficient way to see the sites is definitely to rent a car. Here's why:
Israel is a small country. You might not think that given all the focus it gets on the news, but Israel is smaller than Lake Michigan! You can drive one side to the other in a day. Road 6, a toll highway, runs from north to south and since it was built has made it even easier to get around – it has less traffic and the road itself is great.
All road signs appear in English (as well as Hebrew and Arabic).
"Waze" app was developed in Israel. This free GPS smartphone app makes it super easy to get around, and also take traffic into account so you can always plan when to go where. And even better – when renting a car through Car Rental Israel for example, you can ask for an iPad that includes a GPS app and also recommendations of what to do in each place you get to.
Tourist buses won't give you the chance to explore the best places. There are buses from major cities to different sites around the country, but they don't allow you to get around at your own pace. By car you can experience destinations tour buses will never get to, and manage your own schedule. For example, instead of visiting Masada and then straight back to the hotel – why not drive the mere 15 kilometers to the Dead Sea afterwards and spend the night there?
Because Saturday is a religious day, there is no public transportation from Friday evening to Saturday evening. You definitely don't want to get stuck at the hotel on the best day to see the endless sites and attractions. Renting a car is the best option to enjoy Israel on the weekend.
Parking lots are wide spread in all major cities. Just look right and left, you're probably already close to one.
Finding the exact car for your travel needs doesn't mean expensive. Companies like Car Rental Israel, offer a great variety of vehicles from prices as low as $33 per day. And FYI, the longer you rent the car for – the lower the daily cost is. From economy to luxury, compact to family vans, whatever your needs, you can always find the perfect solution to enjoy the ride!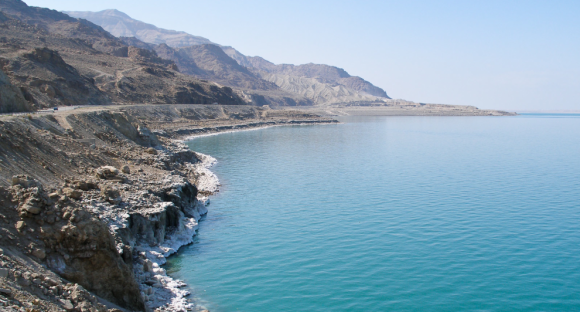 In conclusion, Israel tourist attractions are numerous and varied. Having access to a car can really help if you want to get the most out of your trip. From north to south, east to west, there's always something miraculous to see. So on your next trip to Israel, we invite you to do it the convenient way; rent a car, sit back and enjoy the ride.