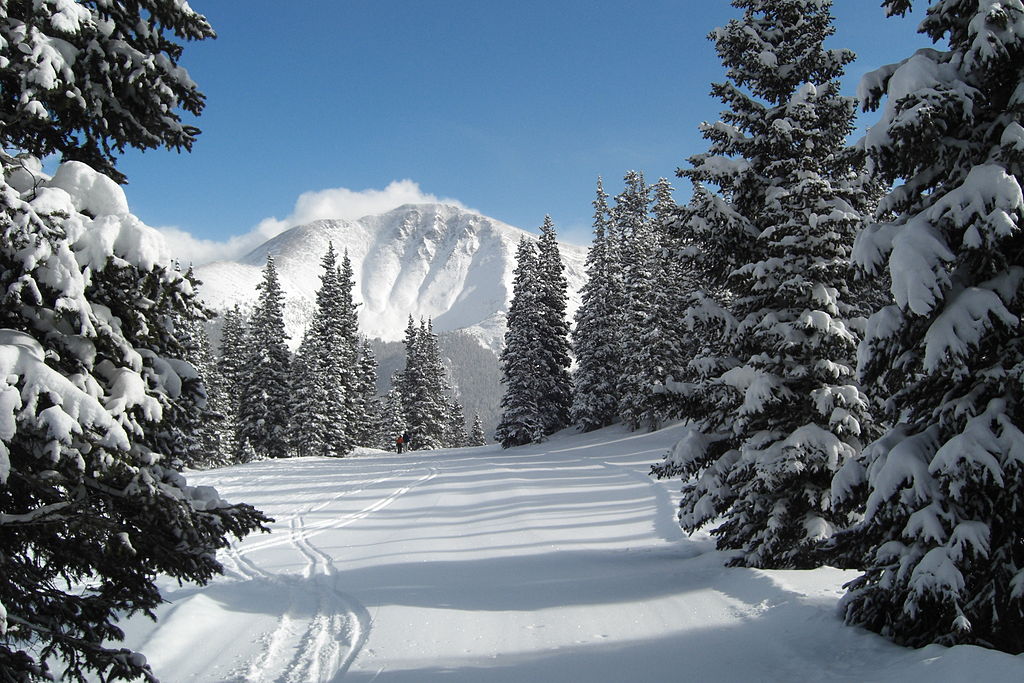 For most people, winter is an absolute drag. Aside from freezing days, you feel like most of your time is spent in the dark and worrying about what to wear to keep yourself warm enough to survive the day. Well, out with the negative in with the positive! Winter can also be a glorious season, full of magic and excuses to indulge in guilty pleasures. Have a look at our list of 12 Glorious Things To Love About Winter and kick those winter blues to the curb. Embrace the chill!
Winter Fashion
Winter is the perfect excuse to pull out your boots, scarves and hats from storage. There is no better time to bring out your inner fashionista than in the colder months. Layering items of clothing not only look good, but serve a functional purpose as well. Show off your beautiful leather boots and knit tops during winter and wow everyone with your fantastic sense of style! We can all agree on the fact that winter fashion just looks all that more chic than sandals and summer dresses!
2. Cosying Up In Front Of The Fireplace
There is nothing more comforting than cosying up in front of a warm fireplace with throw blankets and mugs of hot cocoa with your friends and family when it is freezing outside. The fireplace is great for family gatherings at the end of the day where everyone can come together and discuss their day. Aside from being a great family gathering point, fireplaces add a dash of winter charm and romance to your home. Check out these beautiful fireplaces that are perfect to chase away the winter blues.
3. Warm And Comforting Evening Meals
There is nothing better in winter than to get home, cook up a storm and tuck into a warm bowl of stew or pasta. Winter is the perfect time to bring out your inner chef. Casseroles, stews, soups – the possibilities and varieties are endless when it comes to satisfying your belly at the end of a wet and chilly day.
4. Binge Watching On Television Series'
Winter is the best excuse to spend all evening in front of the television and binge watching your favourite television series. Who wouldn't want to cosy up in front of the television with a couple of blankets, popcorn and warm tea in the evening instead of going out and bracing the cold? Winter is the perfect season to get through all the shows and movies you are behind on – it is a must!
5. An Excuse For A Warm Weather Vacation
What better excuse to plan a spontaneous trip to Bali or Southeast Asia than to escape the winter chill for a week or two? Since most of the world is experiencing Summer whilst we trudge through an icy few months, a quick weekend getaway to a sunny and tropical paradise makes perfect sense!
6. Skipping The Blade
One of the most annoying things about the warmer months is always making sure your legs are smooth and silky for your beach outings and balmy summer dress wearing days. Say goodbye to the blade come winter – skip that shave. No one will be able to see a little fuzz under your layers and layers of clothing anyway!
7. Driving Up To The Mountains
Although we do not experience snow in most central parts of Australia, winter is the perfect time to take a family road trip up to the mountains to catch some snow, have a snow fight and put those ski sleds on. Spotting wildlife in the snow is also another fun filled activity that you can enjoy with friends and family.
8. Hot Chocolate
Need we say more? Winter is the excuse to constantly be guzzling down warm, thick and rich hot chocolate. Whether it is homemade or from a fancy chocolate bar, there is no better time to fit in those extra calories and justify a heinous amount of chocolate in your diet than winter!
9. Winter Sunrises
There is nothing more beautiful that a gorgeous winter sunrise. The sun rises later in winter, which means you don't have to wake up at a frighteningly early hour to catch the crack of dawn. The crisp and clear air in winter also further intensifies the spectrum of colours we are able to see when the sun rises – perfect for photos or just to gaze at before you start your hectic work day.
10. Not Having To Worry About Your Weight
It gets tiring having to worry about having a summer beach body in the warmer months – sometimes we just want to pig out and not worry about a little extra pudge on our frames. Winter is the perfect excuse to indulge, and not worry about a few extra pounds that have magically showed up on the scale. Plus, under all those layers, no one is going to notice it anyway!
11. It's An Excuse To Wrap Your Pets Up In Sweaters
There is nothing more adorable than seeing your fur buddies, whether they be dogs or cats, dressed up in their winter gear. How cute are animals dressed in knit sweaters? Absolutely Instagram worthy!
12. Fantastic Winter Sales
There is always a sale to catch when winter hits – everywhere just seems to be slashing their prices. What a perfect time to stock up on a variety of things than when everything is half price? A weekend shopping spree is just the thing to cure your winter blues. Shopping makes everyone happy!
_______
And there you have it – some of the most glorious things to look forward to during the winter months. We hope this has inspired you to kick the blues away and go forth and conquer winter with a smile on your face!