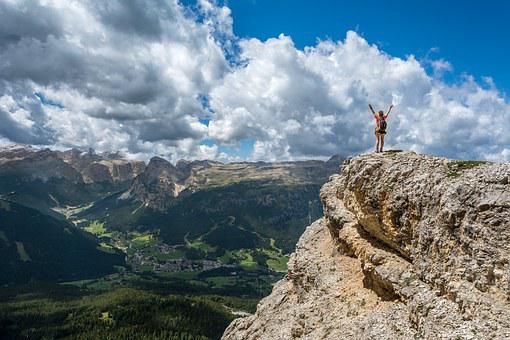 Most Londoners plan their trips to famous tourist destinations like Paris, Hawaii or Barcelona. They just want to relax and enjoy their vacation trips by visiting the most popular tourist spots and attractions. But, when you're an adventurous traveller, you love to live dangerously.
You want your travels to go beyond the conventional. Visiting tourist sites and looking at old building isn't enough for you. Most likely, you want to explore the foreign land in a different way – a way that could get your heart pumping. You want activities to enliven your day and to make you feel alive.
Looking for that oomph in your travels? For the brave souls like you, these are the two countries best fit for you:
Australia
Here are the best activities to do when you're in Sydney, Australia
Sea Life Sydney Aquarium. This is not only for kids; you can enjoy shark diving in Sea Life Sydney and get a chance to swim with sharks, rays and large sea turtles.

Blue Mountain. Get out of your comfort zone and hike up Blue Mountain. You can try camping or biking in the mountainous region. Witness the incredible rock formation known as the Three Sisters which represents three sisters that were turned to stone according to Aboriginal legend.

Whale watching. Get an exhilarating experience whale watching. See and observe the large mammals up close and personal in their natural habitat.  

Scuba-diving and snorkelling. Get a kick out of exploring the Australian waters. Scuba-dive and snorkel to your heart's content.

Australia wildlife. Home to hundreds of different species, get the chance to see animals native to Australia. Hold a koala bear and meet a kangaroo when you go on a safari adventure in Sydney.
Africa
Here are the best activities to do when you're in Cape Town, Africa:
Aquila Game Reserve Wildlife Safari. Aquila game reserve is the pride of Africa. This place will give you an unforgettable wildlife experience. You can see the 10,000-hectare conservancy housing lions, leopards, buffalos, rhino, elephants, antelopes and the world-famous Aquila, a black eagle.

Shark dive. Test your courage when you go shark diving. You will be able to see different shark species and make contact with them.

Victoria Falls. Catch your breath and wonder at the magnificence of Victoria Falls. Stand on the wide basalt cliff and bask in nature's beauty. If you are feeling more adventurous, you can try walking in the Devil's Pool which is an activity you can do that involves literally walking along the lip of the falls.

Table Mountain. No one climbs Table Mountain. Instead, people take cable cars up to the top.  But, the reason why it's so popular is because of the cable car's rotating floors! See the best view of Cape Town from above with a 360-degree aerial view of the city. The cable cars run from Tafelberg Road to the top of Table Mountain. This is really not for the faint of heart.

Paragliding. Dare yourself to paraglide thousands of metres above the ground. Feel yourself flying over Cape Town and enjoy the best views possible.
Choose which destination you want for your next trip. These are tourist ideas by location you don't want to miss doing when you're in the area.