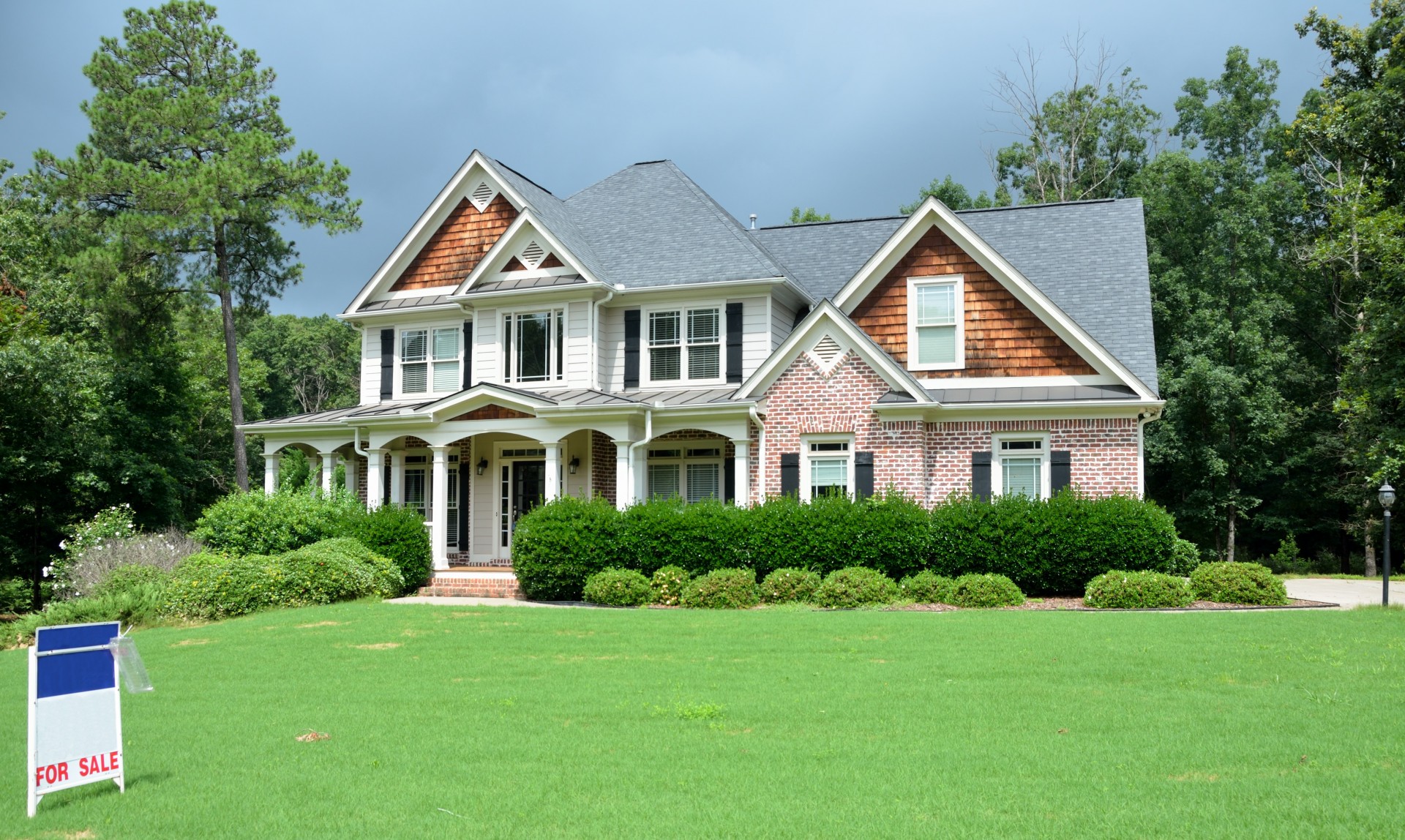 If you are currently in the midst of looking for a new home, you'll know that the process can be a little stressful sometimes. There is a lot to think about; from bedroom sizes to local facilities, the security of the neighbourhood, and whether there's enough space to continue growing your family, among other things.
There's a lot of pressure to get it right and make the best decision possible, so house viewings can end up feeling like a lengthy checklist of chores and responsibilities. On the other hand, these checks and balances are an essential part of making sure that a property is in good condition before you buy. Therefore, you shouldn't be afraid to ask questions, take a second (or even a third) look, and spend as much time as you need to at a viewing.
This guide to red flags to look for when buying your first home will help you spot the warning signs that indicate underlying problems.
1. Discoloured Ceilings
An oddly coloured ceiling (with brown or yellow patches) can, in some cases, indicate a previous or existing damp problem. In ground floor rooms, especially, patches like this can mean that a bathroom is prone to leaks. If you decide to buy, it is best to seek the advice of reputable plumbers in Melbourne, just to rule out the possibility of future problems.
2. Cracks in External Walls
There are some red flags that deserve a little more concern than others and cracks in outer walls can be a sign of structural damage. This isn't guaranteed to be the case, but it is worth some serious consideration. You should certainly ask the owner or estate agent for more information if you spot external cracks or faults while inspecting the outside of the property.
3. Evidence of Pests
Keep a close eye out for the little signs of common domestic pests like mice, rats, ants, and termites. This latter 'guest' is the worst kind, because termites can seriously damage the foundations of a home. One of the clearest signs of their presence is little mounds of dust around the wooden elements of the property and, sometimes, outside on the perimeter too.
4. Musty/Dank Odours
It is not uncommon for sellers to try and cover up signs of chronic damp and mould. The tricky thing is that the visual indications can be easily disguised with a coat of paint. And, they'll stay covered up until you've moved in and it's too late to do anything about it. So, don't rely only on your eyes; if there is an unexplained dank or musty odour, it could be caused by residual damp or mould.
5. Noisy/Anti-Social Neighbours
Anti-social neighbours continue to be one of the biggest complaints for homeowners. While it isn't always possible to spot the signs early on, do take a quick look at the general surroundings of their property. Is there litter or rubbish in the yard? Is the garden relatively tidy? Are the windows fairly clean? Do they appear to have pets? And, of course, ask the current owner or the estate agent handling the viewing for more insights.
6. Heavy Traffic
For those who are looking to settle into a peaceful neighbourhood, it is an unwise idea to choose a property close to a busy road. The same applies for families with young children and pets; you should think carefully about whether it is a good enough house to compromise on what is an important detail.
7. Caginess/Evasion
If you sense that the current owner is holding back on important information, you should be rightly concerned. It is an awkward situation, because it isn't as if you can force them to give you a breakdown of every little flaw that the property has. All that you can do is make your own judgements as to whether they can be trusted. Generally though, good sellers are open, warm, and friendly.
Why It Is Important to Be an Informed House Hunter
The law forbids sellers to intentionally mislead or lie to prospective buyers about the condition of a property, but there is no real way to prevent them from omitting important details. This is why it is your responsibility to thoroughly inspect the house, ask the right questions, and make sure that you are getting the best deal possible.