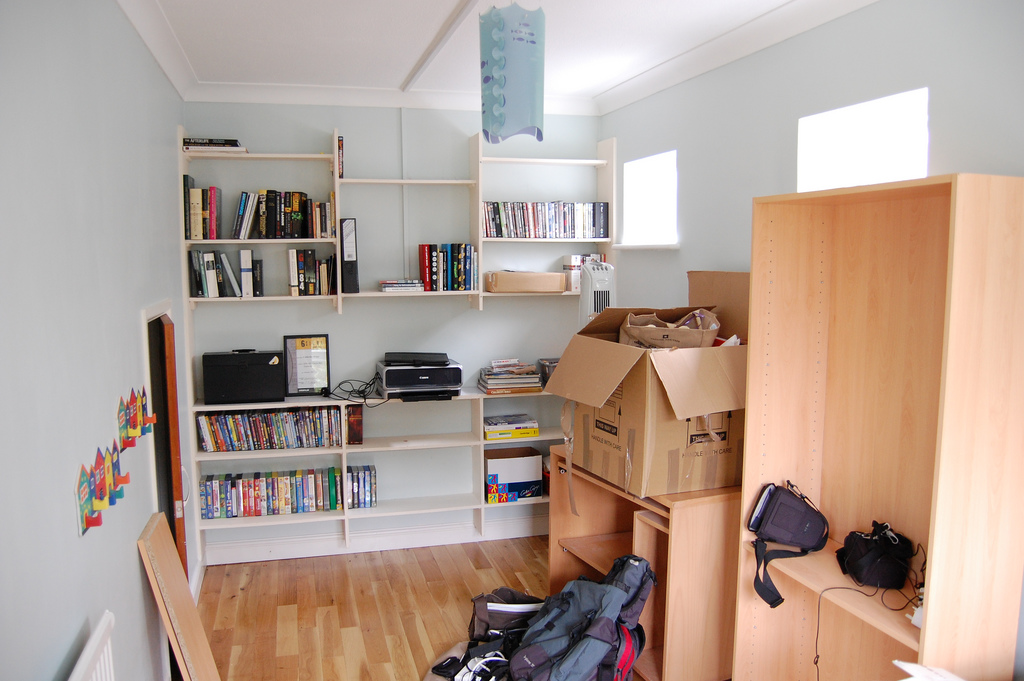 As we get older and start to become more independent, there are all kinds of adventures in store. For many, university is the first opportunity to make a mark on the world. Like getting a job and learning how to drive, it represents an integral phase of life and development. Moving into a first house is another of these phases and it is usually one of the most exciting.
If you are on the verge of moving into your very first home, you're probably feeling exhilarated and a little scared. This is perfectly normal, but the key to making sure that everything goes smoothly is practical, calm organisation. Planning and preparation are essential if you want a happy move. Once you're settled, there'll be a lot of brand new responsibilities, so having the important bits in order will make a big difference.
One of the easiest ways to do this is with the help of a reliable removalist in Melbourne. Fortunately, Move On Removals is one such company; its team of experts has put together this guide to making sure that your relocation is an adventure to remember.
To Share or Go It Alone
The nature of your move will largely depend on whether you decide to house share. Whether or not the property is furnished will also play a role. If it does come fully furnished, the physical move should be relatively easy. You just have to box up your things and let a removal team deal with the transportation.
If the property is unfurnished and you are moving in alone, you'll definitely need the support of an expert service. While there are lots of benefits to living alone, do be aware of the challenges; namely, that you'll be solely responsible for everything.
Sorting Out the Suppliers
The relocation process ideally needs to start at least a month before you move your things into the new property. It can take this long to arrange agreements with electricity, gas, water, and cable suppliers. There will be electricity, heating, and water available in your new house right from the outset.
However, you may have to pay a higher rate until you've been placed on the proper tariff, so it is worth dealing with this early. The same applies to things like internet providers. Most people (students and young professionals, especially) can't live without internet access. Don't forget that it is your job to set this up.
Start Packing Nice and Early
Not everybody enjoys packing boxes, but it is a necessary evil if you're planning to move house. At least a fortnight before the big day, you need to have secured enough boxes to hold all of your things. Start packing at this point, but focus first on the items that you won't need immediately.
For instance, if you're moving in summer, pack your winter wardrobe first, because you're not going to need to get to it for a long time anyway. Rope in friends, relatives, and neighbours if you feel a little overwhelmed or you find yourself pushed for time and fighting the clock.
Put Together a Survival Box
Put aside one small box and fill it with all of the things that you'll need to access immediately at the new house. That way, even if you're left with an untidy house, filled with unpacked boxes, at the end of the day, you'll know exactly where to find cutlery, the kettle, biscuits, cleaning supplies, bedding, and clothes.
Home comforts are really important when you're in a strange and unfamiliar environment. Something as small as a cup of tea can ease the nerves and put your mind at ease. Keep in mind the fact that you don't have to do it all in one day. As long as the removal service gets your stuff where it needs to be, you can relax for the night and attack the unpacking tomorrow.
We hope this guide to moving out on your own have been of assistance to you. We wish you the best of luck with this new phase in your life.