If you have the perfect interior design already in place, but you are still missing those oh-so-important accent features that light up each room, custom made wood furniture can be the ideal finishing touch to any room. Your family spends a lot of time together dining (or playing a sprawling board game) but you also need that space to entertain guests. A custom made dining table can make your dining room into the ultimate showcase of quality interior design. Not all tables are built the same and if you're wondering what kind of difference owning a custom made table has over owning a cheap factory made table, it shows that you care about craftsmanship, about aesthetics, and about set pieces that demand attention. Because the craftsmanship that goes into designing and building custom-built wooden tables takes time and special treatment, they are harder to find, but the cosmetic touch and valuable addition they make to a home cannot be overstated. When ordering a custom designed wooden table, there are several aspects you'll want to consider before buying.
The Durability of Wood Tables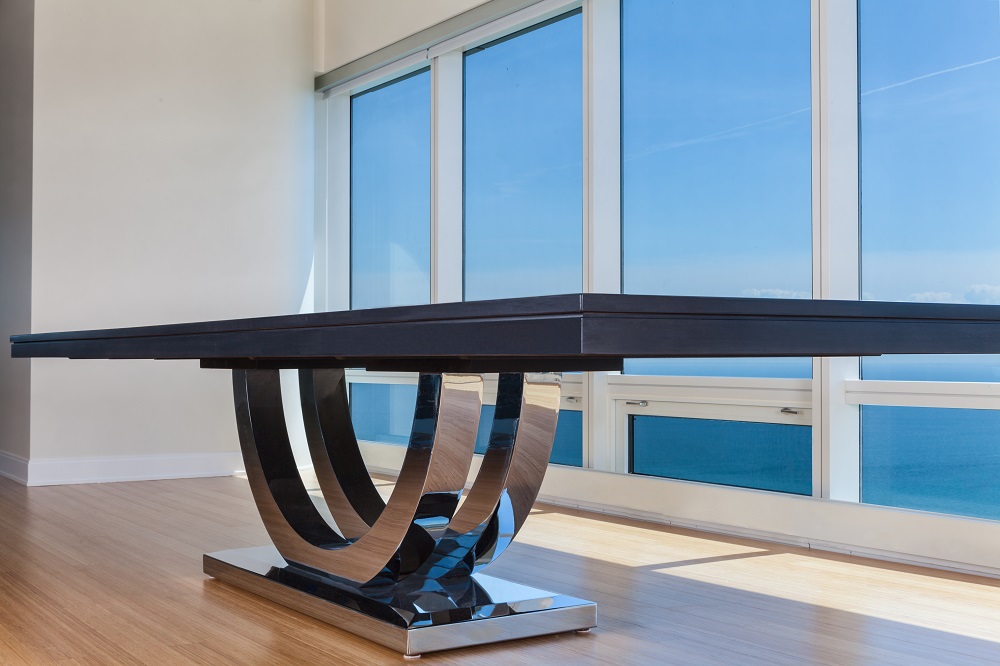 According to the experts at Markham Ontario's Woodcraft, wooden tables outdo tables made from any other material bar none. Wood tables are not only durable, but they add warmth and character to any room. Tables created from oak, maple, cherry or cedar woods are very durable, and can be custom-designed to match any design ideas you may have. To see a list of the best dining tables in Toronto from Woodcraft.ca as well as how to care for them, a cursory look is all it takes. Their online catalogue comes with full-resolution pictures so you can see the quality craftsmanship for yourself. The hardest wood to choose from (if available) is hickory, but others like yellow birch and walnut are also great hardwood choices. It's good to choose wood that resists scratches, especially if you have children or host dinner parties often. Most hardwoods, if they have the proper finish, clean up easily if something is spilled on them and don't leave any stains.
The Finish on Wood Tables
Custom made tables from an expert dealer usually have a superior finish, and it's important that your craftsperson applies a lacquer as hardwood can warpif left untreated. It is good practice to also avoid setting up a dining room table where it risks a lot of exposure to sunlight, and it may be wise at times to run a temperature and humidity controller to keep the wood in its mint condition. Usually a custom designer will have tips and advice on what you should do to care for your wooden table.
Delivering Wood Tables
Whether you live in the Greater Toronto Area, or in the Manitoba prairies, you can benefit from having your custom made table delivered to your home directly by the manufacturer. A white glove delivery service — like the one offered by Woodcraft — will have professional deliverymen bring the table into your home, and assemble it in your dining room exactly where you want it. White glove delivery can save you the hassle of having to go pick the table up at a storage unit, the physical stress of moving it yourself, and even minimize the risk of damaging it.