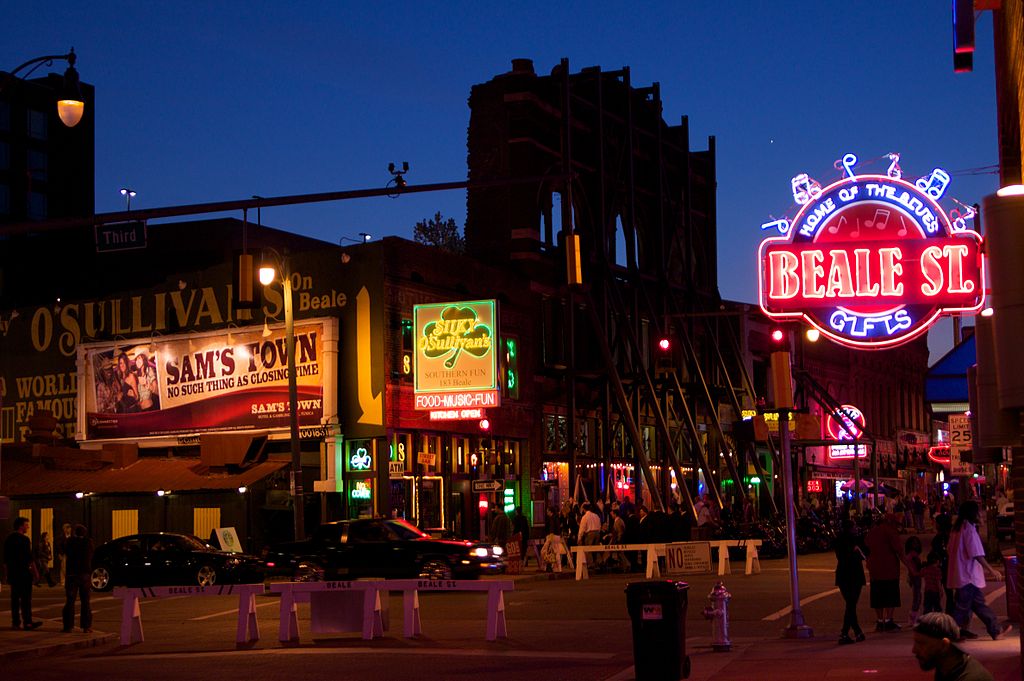 Photo by CC user 44082489@N00 on Flickr.
There are many cities in the United States that have contributed to the creation and evolution of the many music genres that we know and love today.
From Memphis to Seattle, travelers that love music will have a field day exploring many of America's culture-rich urban areas.
Before you print off your boarding pass though, realize that you will have to get electronic travel authorization known as an ESTA before booking a flight to the United States (Canadians are exempt from this requirement).
Before you get started with any serious travel planning, go online and fill out an electronic application form that will expedite the process of getting approved for entry to the United States.
Now that we have gotten that important advisory out of the way, let's discuss some of the coolest US cities for music lovers below…
1) Nashville
Since the late days of the 18th century, people in Nashville have centered their lives around music. The first pioneers that populated this city in the late 1700's played fiddles, setting the stage for its development as the world capital for country music.
Facilitating the rise of countless artists (such as Johnny Cash) over the years, this city's reputation for being a center of music grew, thereby making it one of the world's hotspots for this art.
2) Memphis
Further down the Mississippi River lies the city of Memphis. With countless bars that have played host to numerous jazz and blues musicians over the generations, and studios located all over the city that played a big role in getting their music out to the masses, this city is another giant among American musical centers.
The best known musician to come out of this area is none other than Elvis Presley. Credited with laying the roots for rock to develop into the genre as we know it as today, visitors can still tour Graceland Mansion, which was the place that he called home when he wasn't touring around the world.
3) Seattle
Before the 1990's rolled around, Seattle was known for little more than rainy winters and its love affair with coffee.
During the last decade of the 20th century however, that all changed, as the scene here blew up as bands such as Nirvana, Pearl Jam and Alice in Chains pushed the grunge genre into the collective consciousness of music fans everywhere.
Evolving into alternative rock in subsequent years, this hip city in the Pacific Northwest played a big role in getting out this new style of music out to the world, which helped to kick off the best music decade since the 1970s.
Be sure to check out the Experience Music project during your visit, as this futuristic museum not only details this city's involvement in music, but also the evolution of pop culture over the 20th century.