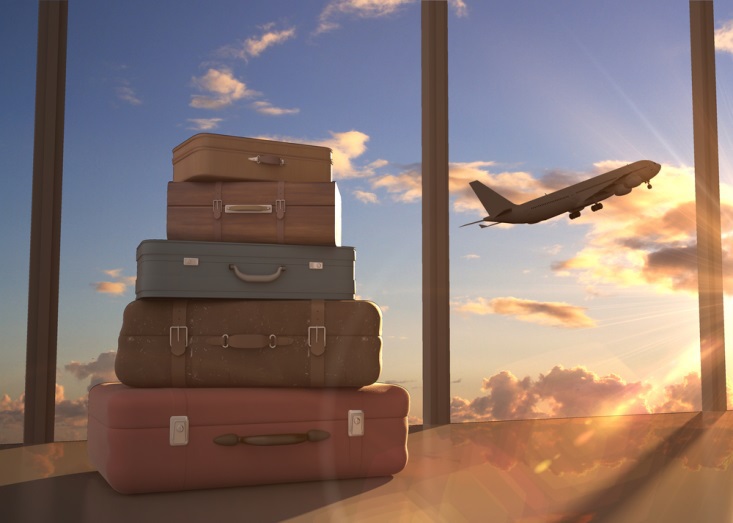 Credit card companies want your business. They want it badly. One way that these companies encourage consumers to choose their card is by offering various perks and rewards. Many of these perks come in the form of travel rewards.
Travel rewards come in the form of airline miles or hotel stays, and points are earned when you use the card to purchase travel expenses. Navigating the world of credit cards and their travel rewards can be tricky. Some require an exceptional credit score, some allow the consumer to transfer earned points to preferred vendors, and some charge a hefty annual fee.
Sign-on bonuses can be the most attractive aspect of a credit card, and may include thousands of airline miles, points that are redeemable for hotel stays, and free upgrades on flights. In fact, it's often the sign-on bonus that is the most beneficial aspect of a new credit card.
If you're a frequent traveler and would like to choose the best travel rewards credit card than you can, check this list for the various companies, the rewards they offer, and decide which card is right for you.
Chase Sapphire Preferred
Many credit card experts prefer the Chase Sapphire Preferred card. For travelers that frequent international destinations, this card is a winner as it charges no foreign transaction fees. Many other cards don't offer this perk and those fees can add up quickly.
The sign-on bonus for this card is currently 40,000 points earned if you spend $4,500 in the first four months. These points can be redeemed at full value through the Chase Ultimate Rewards program when you use their partnered vendors. These include United Airlines, Southwest Airlines, and more.
In addition, the annual fee is waived for the first year and you receive two points for every travel-related dollar spent on the card. This card is also microchip-enabled, which enhances your protection from identity theft.
Starwood Preferred Guest American Express
If racking up points for hotel stays is important to you, choose the Starwood Preferred Guest American Express card. As the Starwood group includes such hotel brands as Hilton, Sheraton, St. Regis, Westin, Le Meridien, and more, you'll be able to earn up to five points per dollar spent at these properties. 30,000 points are offered as a sign-on bonus if $3,000 is spent on the card in the first three months.
The points you earn can also be redeemed for flights with their airline partners, this card charges no foreign transaction fees, and charges no annual fee for the first year. This card is also beneficial for purchases that are not travel related. Purchases made with American Express often offer up to a full year of additional warranty on items purchased, however you should check with American Express to be certain that this perk applies to your purchase.

Barclaycard Arrival Plus World Elite MasterCard
The Barclay brand might not be as familiar to American credit card users as it is in Europe, but the perks offered on their cards are attractive, and people are taking notice. Their Arrival Plus World Elite MasterCard is a very popular choice with people who want to get the most from a credit card rewards plan.
The sign-on bonus is 40,000 travel miles if you spend $3,000 within the first three months. As with the other recommended cards there are no foreign transaction fees and the card features chip technology. One of the best perks of this card is the fact that you earn two points for every dollar spent. This is not limited to travel related purchases; if you spend $100 on clothing you'll have earned 200 points. It's quite simple.
This card also offers no interest fees for one year if you transfer a balance from another card within 45 days after you open your account.
Choosing the right credit card might seem difficult, but since these companies want your business, the choice is yours. Whether it's airline miles, hotel stays, chip technology, or attractive sign-on bonuses, the fact is that credit card companies will do whatever it takes to get you on board. All you have to do is choose the card that's right for you and start reaping the rewards.