Ready to finally tick India off your bucket list? As one of the world's most intriguing nations in the world there are countless reasons to visit India. It is not surprising that so many of us desire to travel here at some point in their lives. Having said that, some cities are easier to handle than others – in that respect, Mumbai is a great option for India newbies. So lets take a look at the must-see attractions in Mumbai!
Here's what you don't want to miss if you are only in this glorious city for a week or even during a quick stop over.
1) Gateway of India
Your first few hours in Mumbai will be rather hectic. After arriving on your goair flight and clearing customs, driving through traffic to your hotel, and getting settled, you'll probably only have time for one attraction the first day.
Make it the Gateway of India. A grand ceremonial arch of stone built to commemorate the visit of King George V in 1911. In the years that followed, it was used as an official port of entry to India, from which it earned its name.
While visually impressive from land, visitors will love it even more from Mumbai harbor. Fortunately, there are numerous boats with crews just waiting to be hired for rates that will be laughably cheap for those visiting from Western countries.
2) Shree Siddhivinayak Temple
There are numerous Hindu temples scattered throughout the Mumbai area that will easily draw the attention of foreigners not used to seeing this house of worship. However, if you want to see something truly magnificent, look no further than the Shree Siddhivinayak Temple, one of the most beautiful attractions in Mumbai.
Dedicated to Lord Shri Ganesh more than 200 years ago, it came to be popular with politicians, business people, and members of the local elite during its life. Showering it with generous donations, its ornamentation has a level of ambition which overshadows your average Hindu temple (and that is saying something).
Lines to get in can become unbearably long if you wait until midday to come, so arrive early in the morning (by 6 am) to avoid the worst of the congestion.
3) Marine Drive
Many travelers have a desire to see the locals going about their daily lives; if you wish to do the same, make sure you spend the late afternoon/early evening walking the length of Marine Drive. A 3.5 kilometer long boulevard strung along Mumbai's frontage on the Arabian Sea, people are attracted here by the ocean breezes which act to take the edge off this city's often stifling heat.
This place also happens to be situated in one of the wealthier sectors of the city, so there will be plenty of shops and cafes to visit, and you might even see some Indian wedding parties taking pictures. There are plenty of street hawkers as well, so be sure to pick something up for a friend back home – be prepared to bargain, though!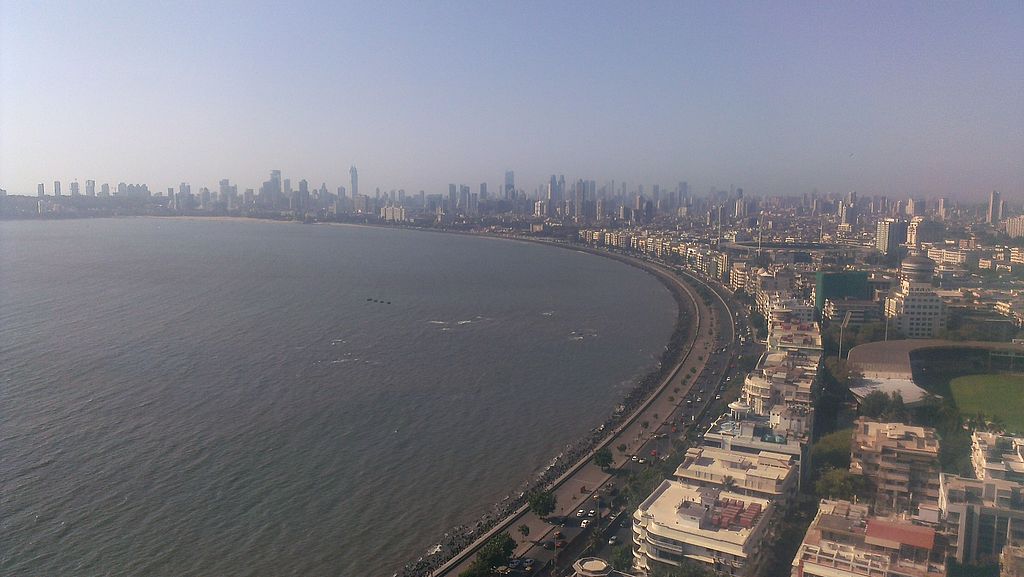 4) Mani Bhavan Gandhi Museum
Of all the historical figures to come out of India in the 20th century, Gandhi was the most prominent by far. Unlike the leaders of the past, he did not topple the Raj and the colonial British by force – he mobilized the public to do so nonviolently.
The Mani Bhavan Gandhi Museum is located where Gandhi called home during the early 20th century. It was at this compound where he planned many of its most memorable protests – accordingly, materials related to these strategy sessions can be found here, in addition to some of his personal effects.