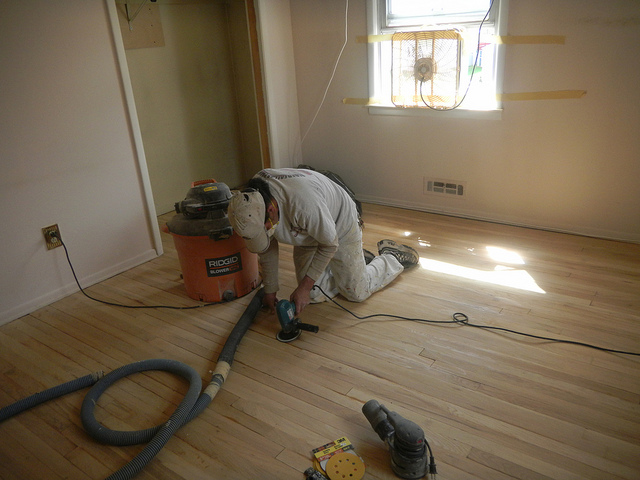 Every once in a while you'll find yourself overcome with the urge to tear down a wall in the house to create a zen garden extension or combine the living room with the kitchen. As a homeowner, the urge to renovate is natural. If you have some experience with home repair and DIY, you probably already know it's harder than it looks. But if this is your first time, be prepared for an adventure.
Here's a quick guide to renovating your house for the first time:
A Few Tips
Start by getting inspired. Take a walk around your neighborhood and see what everyone else has done with their property. Chances are all the homes around you are pretty similar in size and structure. It's the personal touches of the residents that sets each one apart and this could help inspire you. Keep an eye out for interesting ideas and creative features that appeal to you. Then stick them into your planned renovation.
Planning, of course, is absolutely essential. Set aside a lot of time to carefully plan the renovation before you ever get started. Most people never mention this, but your plan should also include shopping around for the best prices. Don't jump to hire the first contractor or landscaper you meet. Check the prices and look around for the best quality at the most reasonable price.
If you've spent your time carefully planning the renovation and budget, here's what you need to know about each part of the house:
The Kitchen
Renovating the kitchen can cost anywhere from $10,000 to $45,000, depending on what you need. It could take a minimum of two weeks to get the kitchen in an average home renovated. The labor is often the biggest cost when renovating the kitchen, but you can cut this down by painting or decorating yourself.
Garden
Renovating the average backyard should take less than two weeks. If you plan to construct a deck the timber is usually the biggest cost. You can cut costs by putting the deck and furniture together yourself. Also, to get the most bang for your buck, buy LED lights and a barbecue.
Bathroom
The bathroom is just as crucial as the kitchen and is usually rather expensive to renovate. Expect to spend up to $35,000 on a full repair if you have a bigger than average bathroom. Tiles will make up the biggest part of these costs. Set aside a minimum of one week for a bathroom renovation project.
Living Room
Living rooms are pretty straightforward and easy to renovate on a budget, paint the walls and assemble your furniture yourself to cut costs. Most living rooms are done in less than a week.
Master Bedroom
The average master bedroom costs only a few thousand dollars to renovate. But if you have an ensuite bathroom and a larger-than-average room, prepare to spend close to $35,000. Try to add more storage in this room whenever you get a chance. You can never have enough storage and added space is really good value for money.
Renovating your first house could seem like a daunting challenge, but if you plan carefully and ask the right people for advice it should be a breeze. There can be nothing more satisfying than completely renovating the entire house in a matter of weeks. We hope that this guide to home renovation has been of use to you…