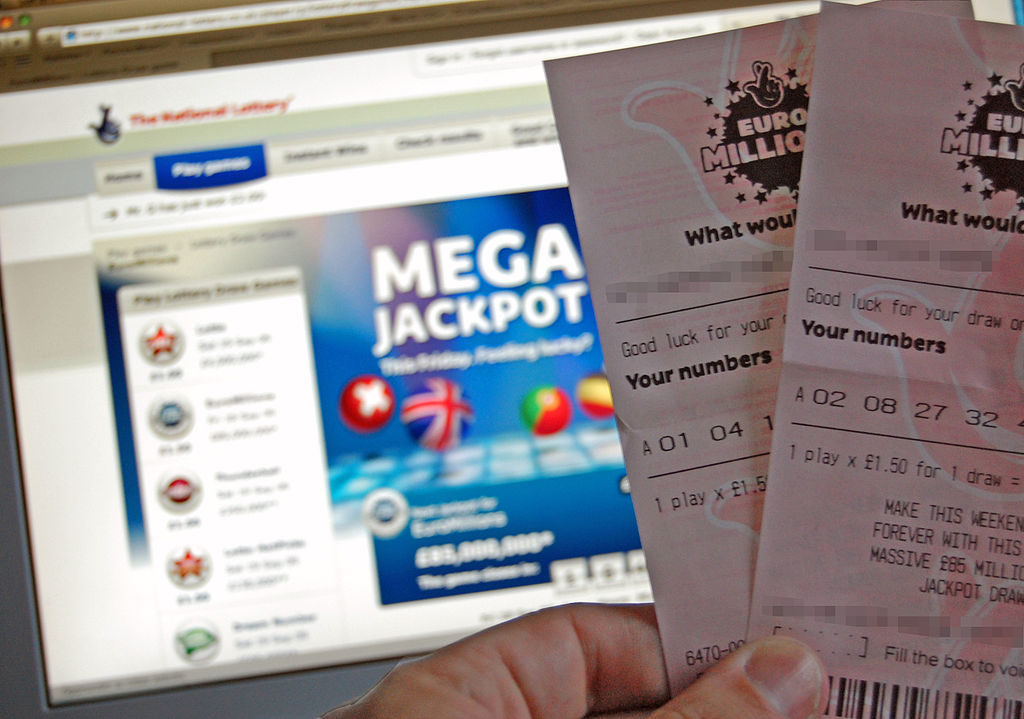 Have you ever fantasized about winning a lottery jackpot? When the biggest lotteries offer prizes that reach into the hundreds of millions of dollars, or in the case of the US Powerball as high as $1.58 billion, it is easy to start daydreaming. Convinced that this is your lucky day you rush to the nearest retailer to buy your lottery tickets. Or possibly you make your purchases at theLotter, an online lottery ticket service. As long as you have bought your tickets in time for the next draw you have a chance of making your dreams come true.
When you buy your tickets you may realize that the odds of winning the top prize are stacked against you. If you only buy one Powerball ticket, for example, you would have a one in 292 million chance of winning the jackpot. You don't have to be a rocket scientist to see that the more tickets you purchase, the better your chances of winning the jackpot. But, the more tickets you purchase, the greater your expenses.
One way of improving your odds of winning the lottery without going bankrupt is by playing with friends. You'll share the cost of purchasing tickets when you buy tickets together. If you are lucky enough to end up winning, you'll be glad to share the prize money with your friends, as there is no limit to the fun you can have together.
Best friends Paula Barraclough and Lorraine Smith from Sunderland have been playing the lottery together for most of their 17-year friendship. In February 2017 they purchased an inexpensive £2 Lucky Dip ticket and the pair ended up winning a £15.3m Lotto jackpot.
A similar story is that of three long-time friends from Canada who had been playing the same numbers together for 22 years. Their joint ticket for a Canadian Lotto 6/49 draw in March 2016 included numbers based on birthdates and family members' ages. The result was a jackpot win of CAD$3.6 million.
By buying tickets together with others you are actually playing something called a lottery syndicate. In a lottery syndicate, each member has a share of all the tickets purchased. Prizes are distributed between the syndicate members and the more shares you own, the bigger your percentage of the prizes. The main advantage of playing with a lottery syndicate is that you can increase your odds of winning the jackpot at a fraction of the cost.
Syndicates can be formed with family members, friends, and even co-workers. In the case of joining an online lottery syndicate, you won't even know who the other members of the syndicate are. Lottery syndicates have had quite a bit of success over the years.
One of the most famous lottery syndicates went by the name "The Three Amigos". Three Maryland public school employees together won one-third of a $656 million Mega Millions jackpot in March 2012. Each of the three contributed $20 and together they purchased 60 individual tickets. After taxes, each of the Three Amigos took home $35 million in prize money.
A syndicate of twenty workers at a Tennessee metal manufacturing plant jointly won a $420 million Powerball jackpot in November 2016. The group had been playing together for eight years, purchasing $120 worth of tickets a week. In their big win, each claimed a prize of $12.7 million in cash.
Although playing the lottery with others doesn't guarantee a jackpot win, it can significantly improve your chances of winning without increasing the cost of your participation. Good luck!
Photo courtesy Magnus D on Flickr