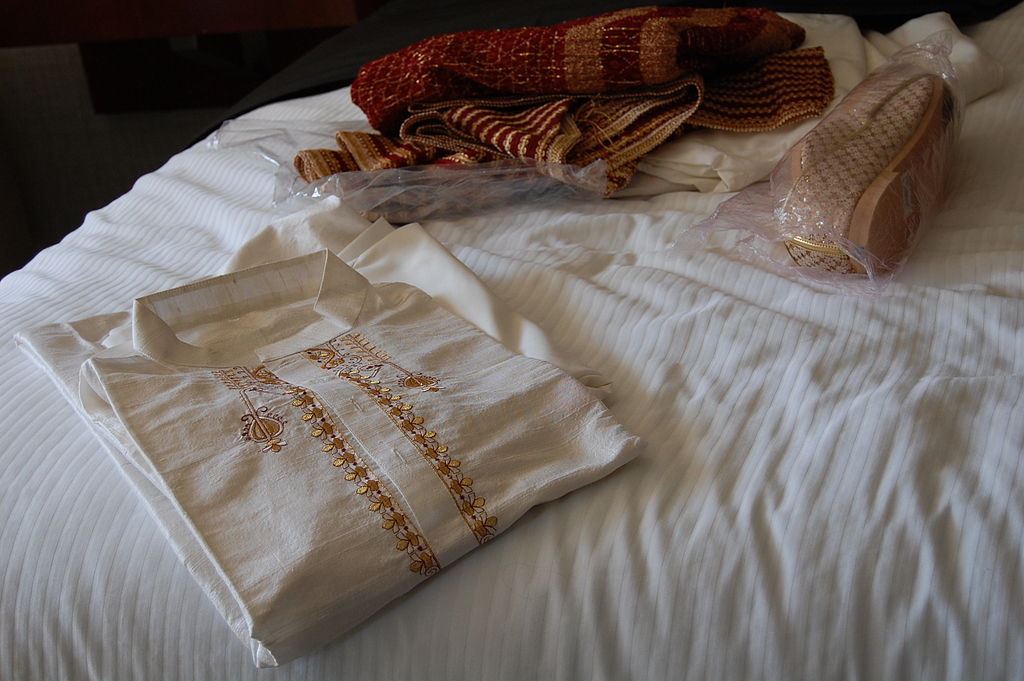 Today's men prefer contemporary casual apparels such as denims, chinos, cotton trousers coupled with Tee-shirts, formal shirts, jackets and so on which for them are very comfortable and also pocket-friendly.
But when it comes to occasions, especially for Indian ceremonies and functions, nothing beats the Indian traditional wear for men. Undoubtedly, the Indian traditional wear accentuates the style quotient of the wear and redefines the grace and personality to a great extent.
There are various types of formal traditional Indian menswear available for gents of all sorts throughout the country. Not only do they differ in style, pattern and cut but the materials and the embellishments make them look stylish and elegant. Some of these reflect a fusion of British and Indian accents.
Sherwani
Let's begin with Sherwani, the most popular dress code preferred by the Indian groom. You can look forward to purchasing or customizing Sherwani in ethnic silk materials embellished with hand embroidery, Zardosi work or any other types of fancy artwork. For a complete royal look, the Sherwani is accompanied by turban called as the Safa and traditional footwear called Jutties.
Bandhgala
Bandhgala is distinguished formal traditional attire extremely popular amongst Indian men even today. You will find Bandhgala being worn by celebrities, politicians and other socialites especially for gracing public events and making formal appearances. The Nehru collar is the distinctive trademark of the Bandhgala.
Kurta Pajama
Indian Kurta Pajama is considered to be the most comfortable traditional attire for men in India. This set of attire consists of a loose fitting long shirt accompanied by trousers with a comfortable fit. In fact, they are available in variety of materials and design ranging from cottons, silks, polyesters and so on. You will also find Kurtas in varying length viz. short as well as long and accompanied by either long or short sleeves. Similarly, there are variations in collar and neck patterns which you find across the states of India.
The fact that most of the Indian men prefer to wear them on a daily basis especially when at home or for religious functions and ceremonies, special occasions does reflect their preference. This is because Kurta Pajamas suits well during hot and sultry weather conditions of India. Even during winters they allow the wearer to wear extra sweaters and feel the warmth.
Shopping for Traditional Indian Mens' wear
These days, as the e-commerce industry is gaining acceptance and popularity in India, shopping for Indian Traditional wear online is never a problem. You can order your traditional wear as per your specifications and requirements. There are several sites that allow you to return the order if it does not match your specifications. If you prefer buying offline, these designer wears are also easily available across all sizes locally and can be customized as per your requirements.
With regards to fabric, you can go for any fabric which suits your fancy provided it is comfortable to wear. For instance, you will find them available in cotton, cotton silk, silk, polyester, raw silk, tussar silk and many more in colours of your choice.
So, go ahead and explore the world of rich ethnic Indian apparel wear right now.