Renting a room in a flat or house with people you don't know can obviously be a bit of a daunting experience. However, with house prices forever increasing, especially in really desirable cities like London, it's becoming a really popular and fantastic option for those without the funds to rent alone.
If it's something you've been thinking about, we've put together some tips for how you can get the most out of this experience so it becomes a really positive one, not just for your bank balance but also for your social life!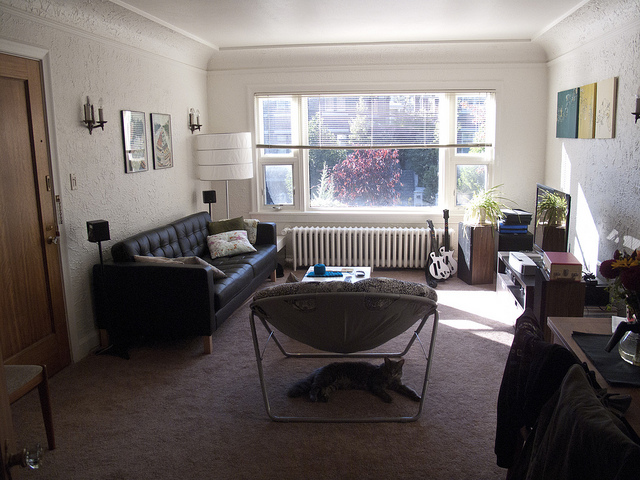 Choose the room wisely
It goes without saying really that you'll need to be 100% comfortable with the people you'll be living with. You won't need to spend lots of time with them if you don't want to, but you'll need to be happy sharing communal space with them, so it's important you consider this. You don't have to go for the first or cheapest option you find – look around on sites like london2let.com which is a great resource if you're looking for somewhere in the capital.
Make an effort with your new housemates
If you're new to the area for example, living in a flat or house share can be a great way to meet new people and have a readymade group of friends! Therefore make the effort to get to know your new housemates. If you're really busy, just stopping for a cuppa can make a big difference.
Consider setting a few ground rules
You'll no doubt all be pretty different which is great, but can sometimes mean certain aspects of living can be quite difficult. Therefore it might be wise to sit down as a house and have a brief and informal chat about a few ground rules, such as no smoking in the house or no loud music after 11pm, etc. Getting these sorts of things out of the way early on can make life a lot easier down the line.
Respect each other's stuff
It's of course important that you treat their stuff with respect, especially if it's in the communal areas. If you use their stuff, clean it and return it in the condition you found it. These sorts of things can be great for avoiding arguments.
Organise things for you to do as a house
Why not take the initiative and leadership to organise a few things for you to do as new housemates? This could be anything from hosting a housewarming party for all your friends, or heading on a night out at some London clubs together which can be a great way to get to know each other in a relaxed and fun environment. It might be a good idea to find out what sorts of things your new housemates are into (or are not into) before you organise something, as you might want to reconsider a night on the town for a bunch of people that don't drink, for example!