When you're trying to find the rental of your dreams, it's easy to ignore glaring warning signs in a competitive rental market. Be prepared to assess your landlord—the rental won't mean anything if your landlord makes life a nightmare. If you're considering renting from an owner-landlord, these are the essentials that you need to know.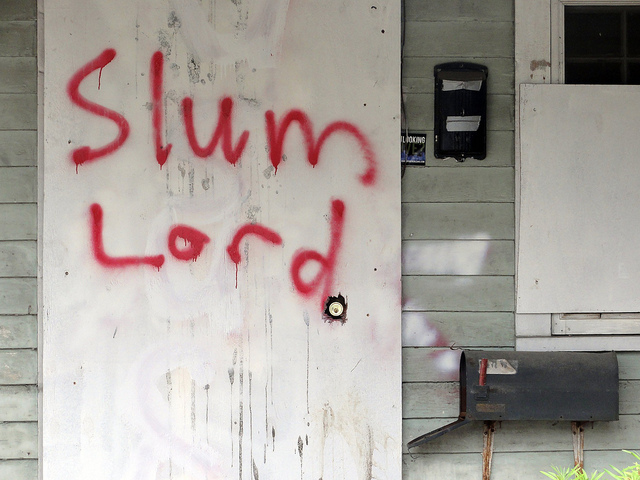 Neglected Maintenance
Appearances matter, and if it seems your landlord doesn't care about the impression his or her property is making, you'll want to steer clear. Are the house and lawn both cared for? If you see obvious signs of damage around the building, ask about it. Whether it's leaky ceilings, signs of some sort of rodent infestation, or dirty appliances (beyond normal wear and tear), any issues you see now could be an indication of even worse conditions down the road. If the landlord is willing to show a home in poor condition, you can be assured he or she will not jump on issues quickly if at all once you've moved in. If the landlord doesn't answer your questions or evades the specifics, your best bet is to cut and run; don't assume their pithy promises will come to fruition, as nine times out of ten it's all talk.
Communication Issues
One of the top things you should be looking for in a landlord is their prompt response time and overall communication style. If it takes them ages to get back to you about questions, it could indicate an attempt to hide unsavory information from you, or may be a sign of apathy—never a good facet of a landlord-tenant relationship. Communication encompasses much more than just verbal responses; their appearance is also a huge factor in how professional they will be with you and the property. Unprofessional behavior is an immediate indication of a bad landlord. While you shouldn't expect suit and tie in all situations, check to see if they paid general attention to dress when they come to meet you—it speaks volumes in determining how they view the rental itself, and therefore, their tenants.
A Suspicious Lease
Once you sign the lease, there's no going back. Take your time pouring through the lease presented to you, and raise questions about anything that seems suspicious. Any strange wording or contradictory facets could end up working against you in the long run. If this is your first renting experience, show the lease to a family member, friend, or even professional versed in the ins and outs of the rental process. Don't be afraid to voice questions and concerns regarding portions of the lease that seem to be heavily skewed in the landlord's favor. If he or she is unwilling to change it, you'll need to consider walking away.  
Other Tenant Impressions
Other current or former tenants can provide a host of valuable information when you're trying to make a decision on a rental property. Knock on doors, ask the landlord for a list of references, and take advantage during walk-throughs to talk to current tenants if they're available. This will serve as your most comprehensive look at the property and give you insight into what living there would be like from the people who have firsthand knowledge.  
Background Checks
Landlords tend to have the upper hand when it comes to screening potential renters; with tenant background checks they can access everything from your criminal history to your credit score, and will even be notified that you've been evicted before if applicable. However, there are various ways you can similarly get a rundown on their histories. Websites like Checkyourlandlord.com will show whether the landlord has filed for bankruptcy, is in litigation with former tenants, and will determine whether he or she has a criminal past. Because you hand in sensitive, personal information to this individual, it's essential that you have at least some foresight into what kind of person he or she is before making yourself vulnerable to potential scams.  
It's not always easy to spot a bad landlord before moving in, but following this checklist decreases the chances that you land yourself in a nightmarish renting situation. By thoroughly examining the state of the home in question, feeling out your potential landlord's professional demeanor (or lack thereof), and taking extra steps to protect your own information, you can avoid a terrible living situation and get the most out of your rental home.