When most people want to remove a program from a Mac all they do is drag the icon over to the Trash – and then empty it. It is an exceedingly simple way to remove programs, but unfortunately it doesn't work in all cases.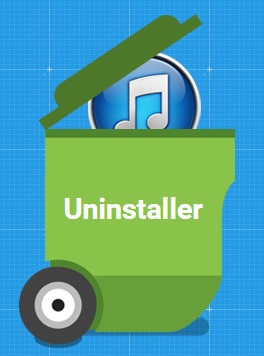 Sometimes you'll run into programs that can't be removed in this way, typically either because they are pre-installed OS X apps or they do not have an icon. While there are other ways of removing these programs, they tend to be complicated and may even require you to manually input commands in the Terminal.
Rather than going through that hassle, Movavi Mac Cleaner can provide you with an easier and faster way to remove any programs – including pre-installed OS X apps and those that have no icons. It has an Uninstaller feature that is built specifically for this task, and will also ensure that no leftover files remain when you remove a program.
To start removing a program, launch Movavi Mac Cleaner and wait while it automatically scans your Mac for junk files. When the scan is done you could remove all the junk that was found in a single click, or you could immediately click on the Uninstaller feature on the left.
When you do open the Uninstaller, Movavi Mac Cleaner will once again scan your Mac – this time to find all the programs that are installed. It will then list these programs – dividing them into User Apps, OS X Apps, and Leftovers that consist of files from apps that were previously removed.
All that you need to do to remove a program is check the box next to the program in the listing – either under User Apps or OS X Apps. Once you've checked all the apps that you want to remove, just click on the 'Remove' button to have Movavi Mac Cleaner uninstall them.
As you can see Movavi Mac Cleaner makes it easy to uninstall programs on Mac, and it does the same when it comes to cleaning junk files from your Mac as well. In fact its features can actually help free up even more space, by identifying and letting you remove large files and folders, and by giving you the means to delete confidential files so they can't be recovered.
Make no mistake Movavi Mac Cleaner can also help in several other areas, by optimizing your Mac so that it runs smoothly. For now if there are any programs that you've ever had difficulty removing – you should be able to get the job done in just a few clicks, and will be able to ensure that there are no leftover files at the same time.