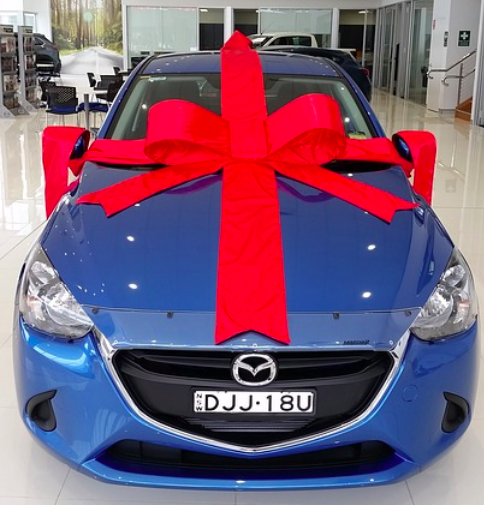 If you've ever found yourself staring at a car in a sales yard, knowing it's the one for you, then you'll know only too well the heartbreak that follows. You look at the price tag, crunch the numbers, and realize that you'd have to make a lot of sacrifices to see it in your driveway. However, getting your dream car could be easier than you think. Take note of these tips below and have those keys in your hand pronto.

Get a Cash Injection
Buying a new car is a big step, and it's often one that requires a financial helping hand. Rather than missing out on what could be a great deal, bridge the gap with quick cash loans. Getting financial assistance isn't admitting defeat. When you arrange one with a reputable lender who has your best interests at heart, you'll get affordable repayment terms, manageable interest rates, and total transparency. You also get that new car.

Buy Used
Everyone dreams of buying a brand new car with zero miles on the clock and that new car smell. But new cars are expensive. Not only is their initial price tag higher than used cars, but they devalue as soon as you drive off the lot. It can be a significant financial hit to take.

Instead of buying new, buy slightly used. Let the original owner take that financial hit and get yourself an almost-new car for a fraction of the initial sales price.

Know Your Trade's Worth
Many people use their car as a trade-in to get money off the price of another car. However, car yard salespeople can be a bit cheeky with what they offer. If you're unsure what your car is worth, find out before you go shopping. Having a fair idea of what people would pay for it could end up saving you quite a bit of money.

If a salesperson then offers you very little as a trade, consider selling your car first, then fronting up with the cash for the new car.

Shop Around for Finance
The average finance rate for an auto loan is 4.21 percent over 60 months. That may or may not be the best rate you can find. How will you know unless you shop around? If cash loans are not enough to see you driving away in your new wheels, then car finance might be the next step – but you need to be careful. Find the best percentage rate, not the lowest weekly payment.

Get Money Smart
The average American is wasting a lot of money every month – money that could go into the purchase price of a new car. If you know you need a new vehicle but you have neither the money nor the means of acquiring it, then it's time to get money-smart.

Cut down on spending, stop wasting your income on dining out, and put a budget in place to limit your expenses. Only when you get ruthless will you notice how much you are throwing away. You'll then find yourself with extra funds available to get the car of your dreams.

Not everyone will be able to afford a new car straight away. It can take saving, loans, and car finance to eventually get that vehicle in your driveway. However, the process is certainly not impossible. If you save hard, work hard, and be smart with how you handle your finances, it won't be long until you're enjoying that new car smell for yourself.