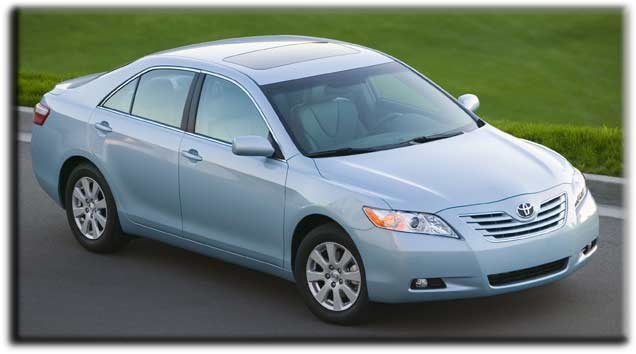 As we go through life, there are many exciting "firsts."
However, of all these firsts, to many teens and young adults, nothing really beats the event of owning one's first car.
Close your eyes and visualise it.
This for many of us can symbolise our first step of independence. However, this sudden means of independence can come with a load of concerns you never had to think about. Among these can be how to afford it, knowing that it is safe and what to look for.
Yet fret not readers, for here are seven steps to guide you through the task of buying your first set of wheels.
Get a quote:
Great, you have your licence, now comes the fact of how you are going to pay for that ride. You may not be able to buy the vehicle outright, but car loan quotes from Latitude finance can help by lending you the money you need to get on the road. If currently employed, you can get a minimum loan of $5000, which you can pay in weekly, fortnightly or monthly repayments. They even allow additional payments so you can get the debt off your back sooner.
Shop around:
Thirty or so years ago, it seemed like an unspoken rite of passage to end up with the old family car as your first transport. Yet these days, it is best to buy something that is suitable for you.
Whether you go through a dealership or a private sale, before making the purchase, research the type of car you want to have and that it will your needs. Do you use public transport a bit, or are you closer to home?
According to carsguide.com.au, if you are in a range of just over $10,000, some great choices for P – Platers include the Mitsubishi Mirage at $12,250 and the Kia Picanto at $14,990.
Consider safety measures:
While you may be all about what's fashionable, that fashion goes away if you get into an accident. Substance should triumph looks, for it could be the difference between you having to fill out insurance or being in hospital, so be sure to ask about the safety level and features.
Get insured:
Speaking of insurance, this can be the difference between a soaring damage bill and an apology to the other driver. With so many of us buying online, those such as aami.com.au can offer a saving of up to $100 to drivers on online purchase. Every student loves a saving!
Factor ongoing costs:
While you may finally get the loan off your back, registration and insurance, not to mention fuel and servicing, are ongoing running costs. Setting aside a portion of your money for those expenses can make them less of a shock when they are due.
6. Judge fuel economy:
If you're a student, paying for petrol/gas can be a costly exercise.
To minimise the pain, aim for a car that is efficient for you. According to Forbes and Jim Gorzelany, small cars like the "stellar fuel economy of the Honda Accord Hybrid and Toyota Camry Hybrid raised their profile considerably in terms of practicality." Hybrids often mean you don't have to use a full tank of fuel.
7. Test drive!
Perfect! You've found the car you want. Now is the best time to take it for a test drive. Ask to be able to test the car out for an extended period, so that you can use it in your everyday environment.
So, there you have it readers, the 7- step guide to buying your first car. Stay safe and enjoy!
Pink Kia Picanto Picture: Source: http://indianautosblog.com/2015/01/2016-kia-picanto-facelift-images-163733