While we don't have to adhere to strict dress codes in most cases, it's still important to consider our manner of dress. In certain situations, the wrong outfit can give a poor impression of your personality. While it may not be fair, it's often true that people judge us by our appearances. Fortunately, there are ways to be both professional and fashionable.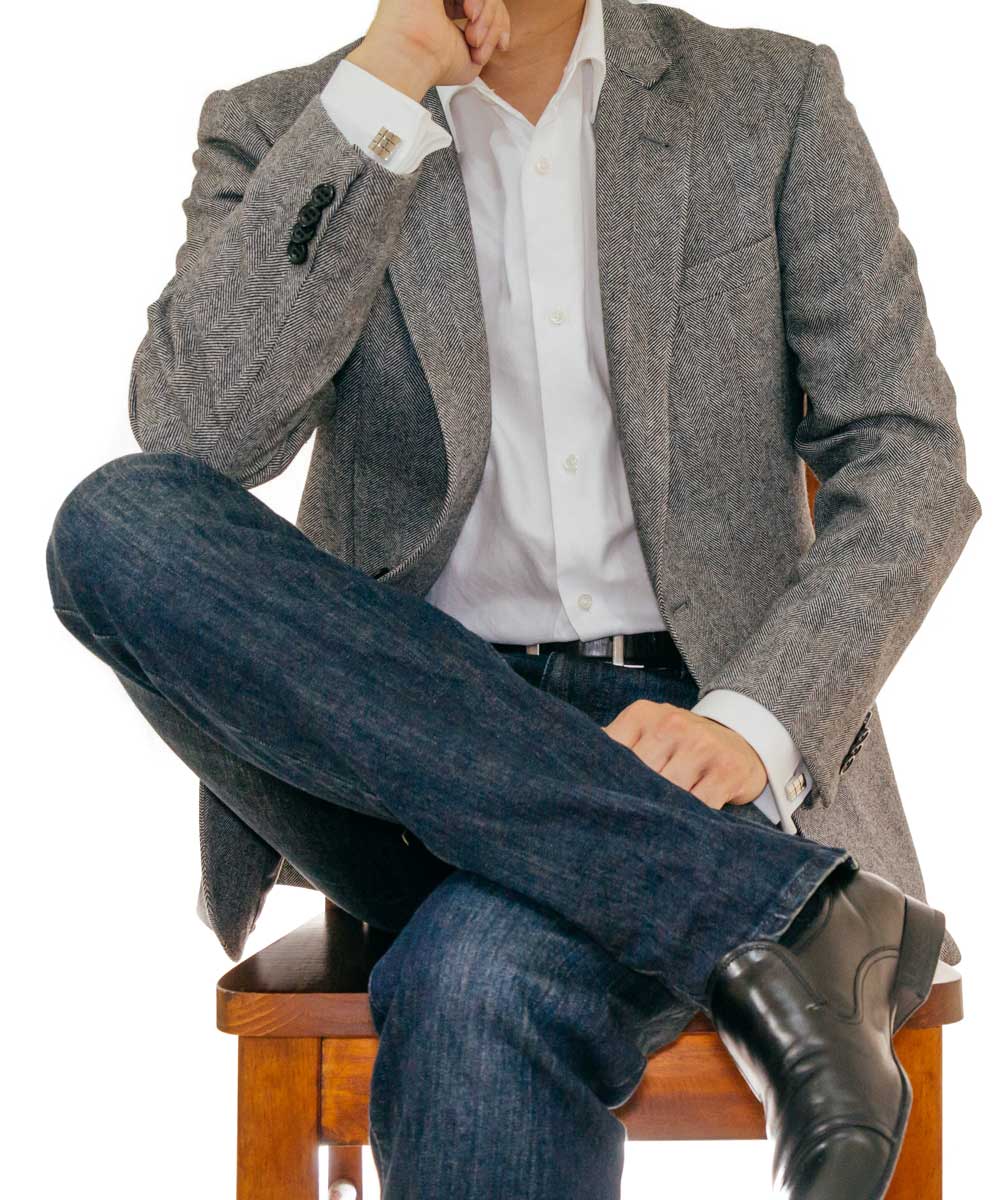 Why You Must Dress Professionally
Depending on your situation, the reasons to maintain a professional appearance may vary. If you're in architect school, for example, you'll have to dress in accordance with any dress codes established by the administrators. This may mean wearing certain things or not wearing others but, in most cases, it just means not dressing provocatively. Even so, taking on a modest appearance in your classes can help you make a good impression. Instructors will develop more respect for you and judge you on your work and not your clothing. 
In the workforce, both men and women should dress in a business-like manner, which may even be set forth in the company's dress code. Men could be expected to wear anything from suits and ties in a formal setting or polos and khakis in a more casual environment. The dress code might also specify what clothing is considered business casual for women. 
Dressing professionally can be challenging if you're just starting out in the workforce. Sadly, you may initially be judged by how you dress by an employer, or business associate and a less-than-business-like style of dress sends the impression that you don't take your obligations seriously. People may view you as irresponsible, untrustworthy, or incompetent. When it comes to a workplace setting, you want to stand out for your abilities and accomplishments, not the length of your skirt.
Dressing Professionally Doesn't Mean Being Stuffy or Prudish
You can still be fashionable and express your own sense of style in any business or classroom setting. The most important thing is to adhere to policies regarding the dress codes, but, otherwise, you can feel free to express yourself. Here are a few pointers that can help you develop a unique, yet respected, style of dress. 
Get the Right Fit 
This goes for both genders. Clothes that are either too small or too big, serve as a distraction. Additionally, it can give the impression that you're either sloppy or disorganized. 
Fix Your Hair 
Many people head out the door with wet hair. If you show up to class or work with a wet head too often, people will assume you're always running late. Again, this indicates you don't have your life in order. Taking the five minutes to dry your hair will help you make a better impression. 
Pay Attention to Color 
Neon colors are typically a big no-no in the business world. However, you should definitely feel free to wear rich, bold colors. Dark blues, reds, and greens give the impression of power, so indulge your bold nature. 
Use Accessories, But Sparingly 
You might use accessories as a means of expressing yourself, but it's best to tone it down in a business-like setting. A few accessories are fine, but be careful not to overdo it. 
Try Not to Advertise Your Body 
Revealing too much of your body isn't just a distraction; it also sends the wrong message. V-necks that plunge too low, or skirts that show too much leg, will ensure that your work isn't what others will think of at the mention of your name. It's okay to wear a shorter skirt or a V-neck, but use a dose of good judgment and make sure the outfit isn't too revealing. 
Dressing professionally doesn't mean you have to betray yourself or give up on your fashion sense. It just means looking like you know where you belong and that you want people to notice more than your appearance. Dress to inspire respect and confidence, so your ambitions won't be limited by the mistaken impressions of others.