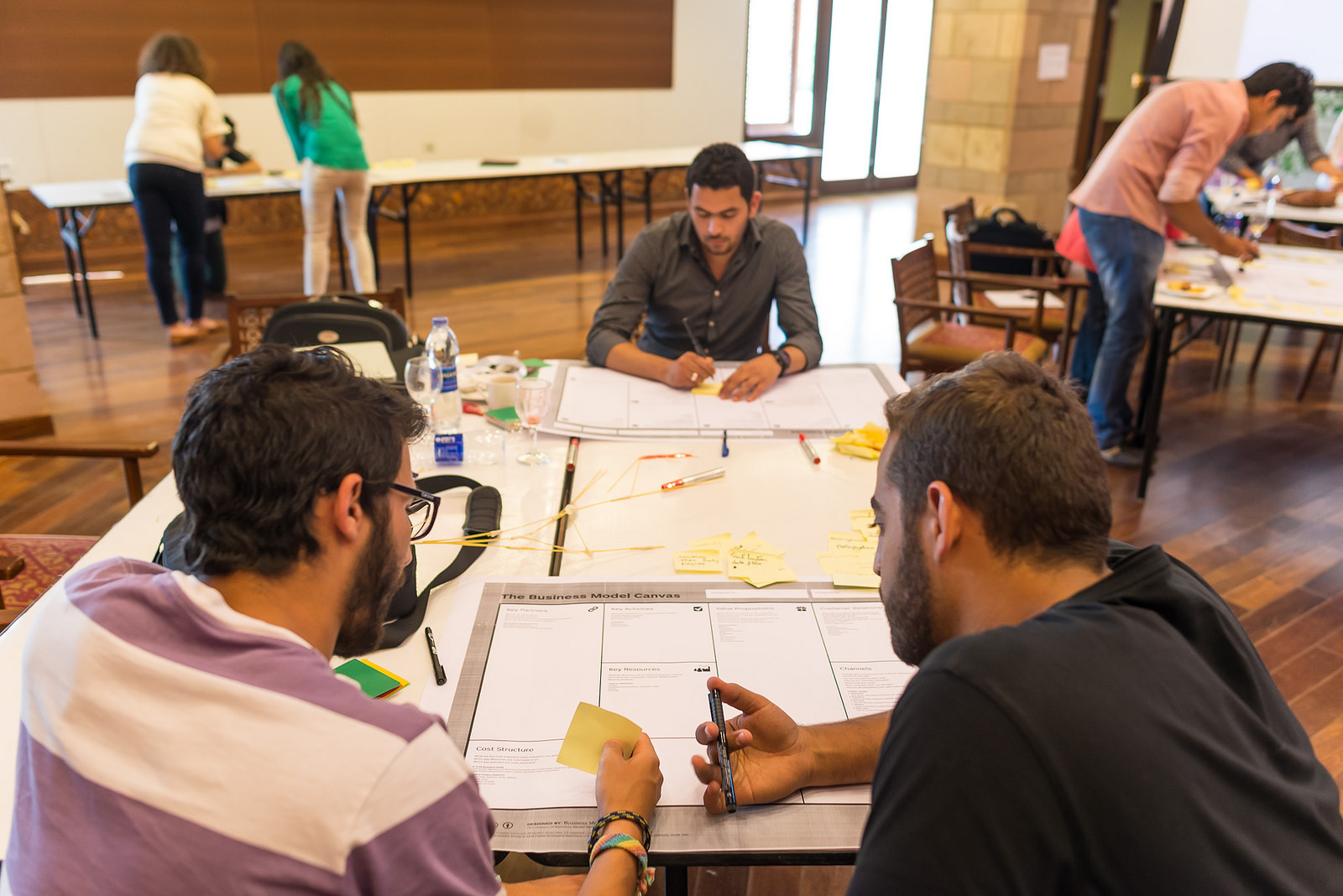 With the job market and the economy changing rapidly, particularly in the United States, the days of decades-long loyal service to one company are drawing to a close. The truth is, the job market began to shift away from that trend many years ago. So it's no surprise that more people are becoming independent contractors or are starting their own businesses outright.

The decision to become an entrepreneur is driven by many factors besides earnings potential. A creative drive, a genuine desire to help others or greater freedom and control in one's life are often significant motivators. However, without careful planning and strategy, business owners may not gain any headway, or lose what they do gain. It doesn't hurt to be armed with knowledge — namely, about some common startup problems, as well steps you can take to take to combat them.

Problems With the Market

According to venture capitalist David Skok in his discussion of common reasons why startups fail, issues with the market are one possibility. This can include introducing your product or service when the market is not ready, or your target consumers not having enough disposable income to buy your product. In any of these cases, it's likely that extensive market research, including demographical data and surveys, would warn you of these conditions before you launch. And that's where going to market too soon, or with not enough information, could be disastrous.

Poor Planning

Fail to plan, and you plan to fail. While this sounds a bit cliché, it's a truism that should not be ignored. Failing to plan when you're launching a new venture can mean anything from starting up without a solid business plan to not anticipating unexpected market growth. If you didn't construct a thorough business plan, perhaps it's time to go back and take a hard look at things.
It's a bit more understandable if you end up with rapid growth due to skyrocketing demand for your offerings, but answering that challenge should not be done while flying by the seat of your pants. This article in Entrepreneur names rapid growth as a challenge that some startups face, and adds that preparing for it is vital to your enterprise's success.

Poor Management

The best product or service in the world cannot succeed without a strong, capable business management team. Some common management mistakes include poor strategy and execution, as well as building weaker teams below them. When selecting your leaders, you must take an honest, unbiased look at each potential member's qualifications. That person you want to join may be your best buddy, but if that person lacks experience or aren't a capable leader, you may want to think twice.

Competition

Because the barriers to starting up a business have shrunk significantly in the last few decades, startups face more competition than ever before. This can inspire your business to become stronger if you strategize well, ensuring that you not only have a well-developed product but a strong brand image in order to hold your own. If not, your competitors will outpace you and you may not be able to recover.

In a few rare instances, some firms resort to using unfair practices against their opponents. For instance, the Los Angeles Times documents that the egg industry launched a two-year war against HamptonCreek, the maker of the egg-free vegan Just Mayo dressing. The American Egg Board went as far as to pay a Chicago public relations firm to place so-called "USDA approved" pro-egg messages on influential blogs, as well as place pop-up ads promoting eggs, which appeared in searches for terms such as "Hampton Creek" and "Just Mayo."
The egg industry's efforts against Hampton Creek were a bit extreme. Thankfully, most of your competition won't stoop to these lows, but it doesn't hurt to be prepared. In these unfortunate cases, the best you can do is gather as much evidence as you can, secure legal counsel and be ready to go to the authorities.

Doing Your Homework and Planning Are Critical

A solid business plan, which includes an extensive understanding of your market, is the most important tool in launching your new startup. Also, ensure that you make plans for unexpected growth, and create strategies for how your company will address it. Thirdly, ensure you install a strong experienced management team. And finally, build a strong brand to secure your place in the market and be prepared to handle unfair competitive practices.