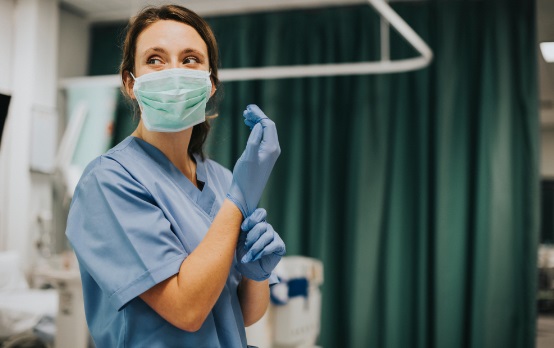 In a word – yes. According to Persoanl injury lawyers in New Jersey, many medical malpractice lawsuits are based on simple medical mistakes. Additionally, most of them are completely preventable and caused by inexperience or inattention.
A Malpractice Case
A former Stone Park police officer, George Nissen, was recently awarded $16.2 million settlement for medical malpractice with help from a medical malpractice lawyer.  Mr.Nissen sustained a traumatic brain injury, and the hospital staff assigned to him failed to properly monitor his condition, leaving the patient a quadriplegic who is unable to eat or speak. It is likely that the reason the patient's condition was not properly monitored is that three of the nurses
responsible for his care had no experience taking care of patients in the neurosurgical intensive care unit.
Health Care Professionals Must Avoid Mistakes
There are simple ways for health care professionals to avoid simple mistakes leading to medical malpractice. While they may seem like common sense, these things may get lost – particularly when shifts are short-staffed. Here are a few examples of simple, but necessary, important patient care items:
Regular monitoring and recording of vital signs

Following procedures and protocols

Administering medications in the right amount at the designated time
Contact A New Jersey Professional Malpractice Lawyer
Unfortunately, even when health care providers are trying their best, medical errors do occur. In fact, malpractice lawyers in New Jersey deal with hundreds of medical malpractice cases each year. If you or a loved one are questioning whether a medical error qualifies as medical malpractice, contact our attorneys today.
Author
Dawn M. Pinnisi is a Managing Partner of the Firm.  She was born and raised in Brooklyn and attended Brooklyn Law School.  Ms. Pinnisi predominantly handles professional Malpractice in New Jersey on behalf of victims of product liability, professional malpractice, and negligence.  She has twenty years of litigation experience advocating for injured clients and has recovered millions of dollars in jury verdicts, settlements, arbitrations, and mediations on behalf of injury victims.