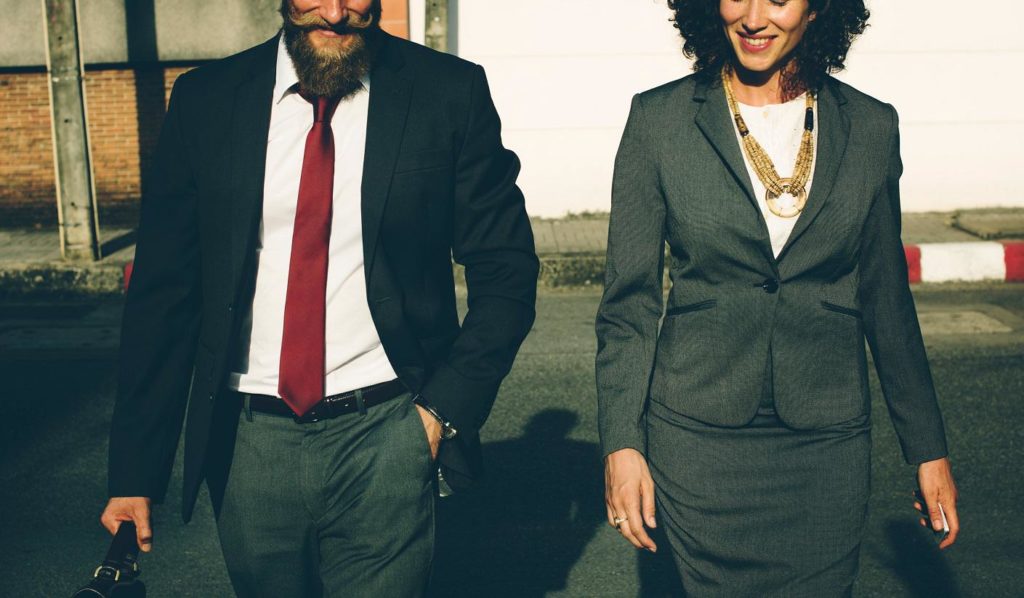 When you start a new job, you need to think about potential things, which you might need. Are you in a managerial position where you should take paper, pens and even a laptop with you? Does the employer provide some items for you, or should you make sure you bring your own? What is the uniform and do you need to buy it yourself? Sometimes, a uniform will be provided for you, while for other jobs (usually office positions), you are required to dress smart and need to buy the clothes yourself. Here are some things to consider when buying new clothing for a new job.
Consider the dress code
Think first about the type of job you have got and how everybody else dresses. When you went there for an interview, how did everybody else seem to be dressed? Is it smart or just smart casual? While some people love to dress up more than necessary, many of us prefer to dress slightly more comfortable to work, so if we can get away with a smart casual look, it's a lot easier to pull off. Ask your employer about the type of clothes you should wear if you're not too sure. If you're working for a small business or under a manager within a specific office, ask if there are any things he/she would prefer you to avoid. Some managers can be fussy about what their staff are wearing and don't like cardigans, for example.
Shop for the best deals
Since you'll probably be going to work five days out of seven, you will need more than just one outfit. If you need to buy some men's suits for work, for example, you should have two jackets, three shirts and at least two pairs of pants. Not only does this allow you to mix up your outfits a little bit, but it also ensures that you don't have to do your laundry every single night in order to have clean clothes for work the next day. You can find good deals on clothing online or in the sales during the right time of year. Remember that even once you've started the job, you can still keep an eye out for some more outfits to buy for work.
Buy accessories
It's surprising how much a nice watch, a classy necklace or a trendy pair of glasses can change your outfit and appearance when going to work. It's particularly important to look good at work if you're interacting with the public or holding meetings. If you're feeling a little bit bored with your regular work clothes, wear a different piece of jewellery or adding a different bag to your outfit for the day can make you feel more motivated and like you look better too. It's also a great way to add colour to your outfit, since it's not always easy to pull off bright and bold colours when it comes to suits and smart and fashion clothes.