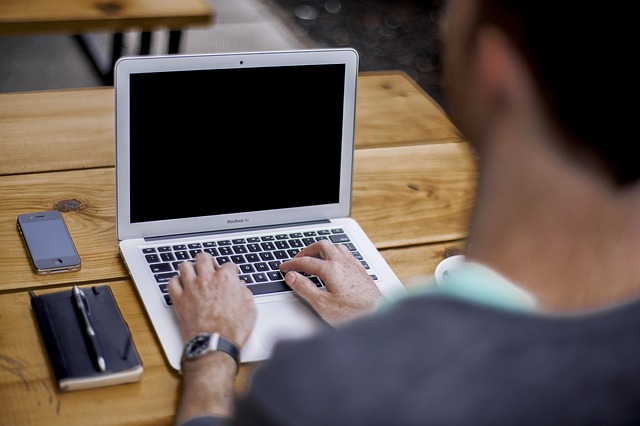 So you want to become a blogger? Has the allure of just you, your laptop, and an open coffee shop finally got you? Well if you are ready to give up the office, the boss (and the stability) here are some tips on becoming a professional freelance blogger that can help you turn your dreams into a business reality.
Find Something You Love

Write about what you know and what you love, this is the biggest piece of advice you can get it. Writing about something you know and love is not about keeping you sane (though that helps,) it is about sharing your passion with your readers. If you are not passionate about what you writing it will show in your writing. The best way to ensure your writing is quality is to put your heart into it. Writing about something you enjoy will also help you in getting started, remember for the first months (even years) there may be little or no pay in your new career. In this time you will focus creating unique and fascinating content while building a loyal legion of readers.
Get Noticed
Once you have some quality content and are starting to attract a few followers it's time to get your name out there. One great place to start is with a professional SEO agency that knows your market, such as a seo company Sydney. A professional can help you identify relevant keywords that can be incorporated into your writing and importantly used in targeting advertising. Social media will also be critical in getting readers for your blog. One of the best ways to get new readers is through social media. An active Facebook, Tumblr, and Twitter account will likely be most readers access point to your writing. So be sure you are active on all these accounts and take them seriously as they can make or break your blog.
Use Multimedia
Good writing isn't always enough to get peoples attention, especially in an age of tweets and gifs. Using video and photography can be a great way to get your blog noticed. Remember it is still about quality and relevance. So don't force video or photography where it is not needed or does not enhance the article but by all means use it where it can help. Media can make sure your posts get noticed, especially when you have quality photos and video. Work with your skills, if you can even consider starting a career as a video blogger, the life of a YouTube star can be a very lucrative.

We hope our tips on becoming a professional freelance blogger can help you with your goals of an independent living. Remember to be realistic, build up a following before quitting your day job but once you start building momentum keep up the quality content, incorporate multimedia, and enroll the help of SEO professionals to be sure your blog stands out among the sea of other blogs.