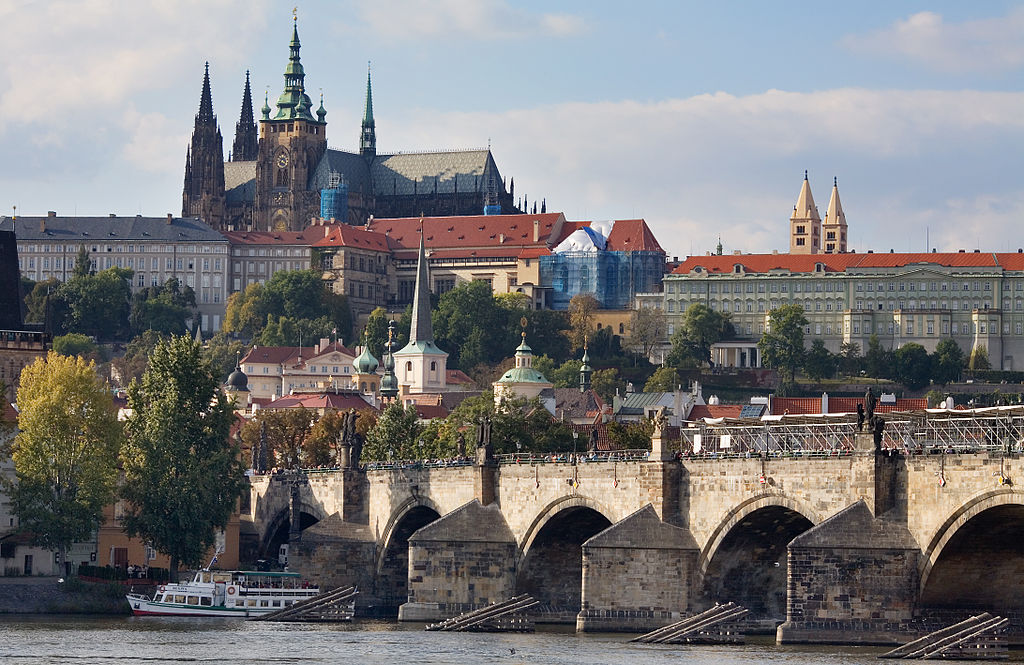 Many people have never heard of Prague in the Czech Republic, but it is one of the largest cities in the European Union. This city has an ancient history that began during the Romanesque time period and has had many changes over the years while maintaining its integrity.
Public Transportation
The public transportation in Prague is simple to use with colorful red, yellow and green symbols embellishing the trams and buses to make finding sightseeing destinations easier for travelers.
Sport Events
The residents of Prague enjoy watching sports such as hockey, tennis and football. To see a local game, buy tickets at these venues:
• Sparta Prague Open – tournaments of tennis
• Strahov Stadium – the world's largest stadium
• O2 Arena – hosts hockey games
• Mystic SK8 Cup – skateboarding event
Great Beer
The beverages that are popular in Prague are not well-known but are still delicious, and Czech beer is especially revered in the area, leading to numerous festivals that serve over 70 varieties created by local breweries.
Art Museums
If you enjoy art, then you can find it in more than 10 large museums along with small galleries. It is possible to visit the National Museum, Charles Bridge Museum and House of the Black Madonna.
Incredible Architecture
Prague is one of the oldest cities in Europe with many structures listed as World Heritage Sites by UNESCO. Travelers can visit the Jewish Quarter, Prague Castle and Old Town Square.
Friendly Residents
The residents of Prague welcome visitors because they are proud of their city's history and amenities. While this country has been known as the Czech Republic only since the early 1990s, citizens have a lot of pride in their culture.
Fantastic Hotels
Prague is not a backwater city with bad accommodations located in out-of-the-way locations. There are 5-star hotels such as the Art Deco Imperial and Hilton Prague although there are many great hotels in Prague so you'll never really be stuck for choice.
Tasty Food
Prague has excellent restaurants where travelers can find fine and home style cuisine. A popular food found throughout the city is knedliky boiled dumplings made of potato or wheat flour and filled with minced beef, pork and sauce.
Music Festivals
It is worth going to Prague for a music festival such as the:
• Prague International Jazz Festival
• Prague Spring International Music Festival
• Prague International Organ Festival
Central Location
Prague is centrally located in the Czech Republic, making it an excellent place to stay while taking day trips to other areas nearby, including Plzen, Ostrava and Brno. Vaclav Havel International Airport is one of the busiest airports with millions of passengers arriving each year, many of whom are looking to enjoy a holiday in Prague.