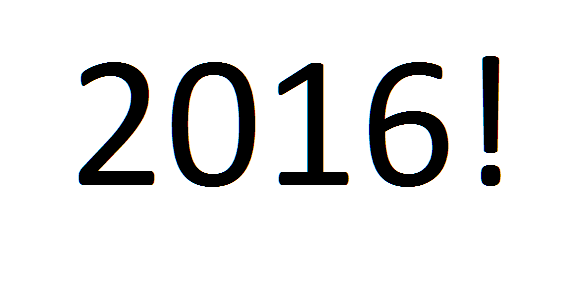 As we head into the New Year, it's time to start making those resolutions. Instead of only coming up with things you can't do as the year commences (i.e. a new diet), consider making a list of things you're dying to try.
If you're a smoker, then you know your habit is slowly killing you—there's no way around this fact. Luckily, there are things you can do to change your life for the better in 2016. If you've found it nearly impossible to quit, considering switching to vaping. These electronic cigarette alternatives are up to 95 percent safer than traditional tobacco products, and they don't produce secondhand smoke—that's good news for you and everyone around you. If you're ready to save your life, considering buying any of these vaping kits for beginners and start the year off with a gift to yourself.
One of Those Delivery Services
You've no doubt heard of the numerous delivery services that are blowing up in popularity. Whether you want meal ingredients delivered, prefer to get your favorite wines sent straight to your door, or need a box of makeup goodies, you'll find a service that will cater to your needs. If you're looking to have recipe boxes behind the ring of a doorbell, consider Blue Apron. This award-winning recipe box delivery service brings fresh, delicious ingredients and interesting recipes to make your culinary experience fancier than ever before—right in the warmth of your own kitchen.
Take Up a Volunteer Endeavor
You'd be amazed at the effects volunteering can have on your health and your outlook on life. It improves both physical and mental health in the long run, and gives you access to a new social network immediately. Whether you choose to give your time to an animal shelter, volunteer to mentor a young child in need of guidance, or spend some time at the soup kitchen during the upcoming holidays, you'll be doing good for yourself, and more importantly, doing good for the community around you.
Want to do something to prove to yourself you've got the willpower and drive to complete a very challenging task? Consider running a half-marathon this year. Usually the marathons are for a worthy cause, meaning your money and efforts will be doing some good for more than just yourself.
If you're anything like me, you love having things to look forward to. In the spirit of this, why not plan to attend some excellent events in your area in the upcoming months. Buy tickets in advance and look forward to concerts, theater performances, and sporting events all year long. You'll be amazed at how much it improves your outlook and makes those long work days pass more quickly.
You deserve some "you time", but that doesn't always mean being alone. Make an investment in your social connections and your physical health by joining an intramural team that meets up once a week. We've talked about why organized sports are so good for kids, and that extends to adults as well. You'll meet new people, work on your fitness, and deserve some much-needed you time that will refresh you every week.
Okay, so maybe this isn't exactly a thing to "try", but making the effort to travel and experience more outside of our individual bubbles is good for the heart and soul. You need not go on a huge trip to experience new things. Plan a bed and breakfast weekend with your sweetheart a few towns over, or rent out an Airbnb so you can find out what it's like to live in said area. If you are looking to spend a little more, and have the desire to head over to Europe, check out discount airline WOW. Their flights are insanely cheap, and make international travel more doable than ever before.
A great thing to do at the end of your year is to up your romance game in the upcoming one. No matter if you're married or dating, keep the spark alive throughout the year with some planned date nights that you both can look forward to. Date nights don't have to mean dinner at a restaurant; in fact, finding more unusual date ideas will better help you increase the romance and sheer fun factors. Maybe it's a night of laser tag, perhaps it's a beer festival, or maybe even a salsa dancing lesson. Wrap the date ideas up in envelopes and open one once a week or twice a month as the year begins. You'll love the semi-surprise, and you and your honey will get the chance to reconnect with each other through exciting events.