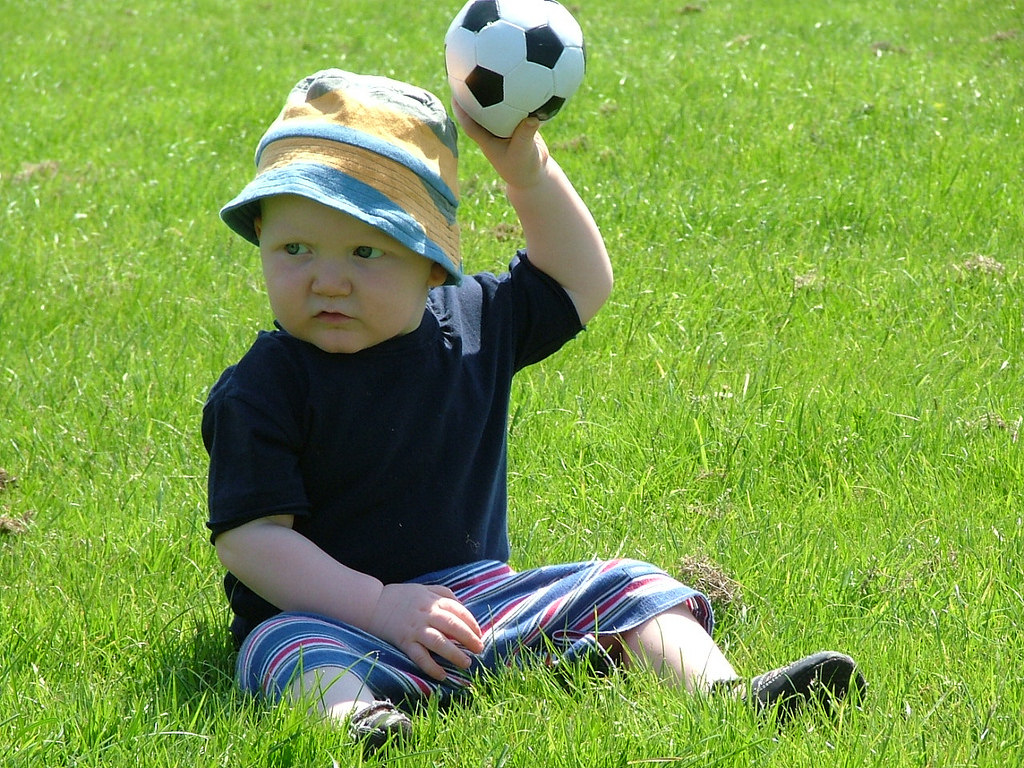 The toddler stage comes with its own unique set of excitement and challenges. Fashion is one of the challenges. For parents who have been dressing their child in onesies, switching to actual outfits can be expensive and aggravating. But learning how to maximize your budget will help you keep your toddler looking good for less.
5 Budget-Friendly Tips
One of the more frustrating aspects of dressing a toddler – aside from the occasional temper tantrum – is that they grow so fast. It's fairly common for a toddler to outgrow something after only wearing it a couple of times. Having said this, the following tips will help you find some good clothing options without draining your bank account.
Shop at Consignment Stores
Even if you're shopping at Walmart, buying brand new clothing adds up. Thankfully there are some other options – including consignment stores.
Some consignment stores are certainly nicer than others, but they all cater to budget shoppers. You can often find entire outfits for less than $5 a pop. Even brand name clothing could be 75 to 90 percent off retail prices.
Purchase Versatile Items
While it's fun to purchase a seasonal piece occasionally, it's much better to buy versatile items that can be mixed and matched. Not only does this stretch your dollars, but it also makes it easier to get your toddler dressed.
Try Machine Embroidery
In case you haven't noticed, cute toddler clothing can be really expensive. At some point, you've probably thought to yourself, "How could that cost so much? It's just a couple of pieces of fabric."
If you want good looking clothes for less, you may try designing your own using simple clothing and machine embroidery appliques. With free embroidery designs available online this is a cheap, easy, and fun way to add some flare to your toddler's wardrobe without spending too much money.
Search End of Season Sales
 While it's often hard to think a year ahead – especially when you're so focused on pinching pennies right now – buying discounted clothing at the end of the season is a great way to save. This is especially true when it comes to more expensive items like shoes and jackets.
Swap With Friends
 Do you have friends who either have kids the same age as you, or perhaps slightly older? Swapping clothes as each of your children go through different stages is a great way to keep your child looking good without spending much money.
Purchase Durable Clothing
 As a final note, make sure you're purchasing durable clothing that will last more than a couple of weeks.
"Not only do toddler clothes need to withstand lots of wear-and-tear (think playground to puddle and back again), they also need to make it through multiple washings and dryings," explains Heidi Murkoff of What to Expect.
 You can generally tell when something is made from quality materials by simply touching and feeling it. This is one of the benefits of shopping in-store versus online.
 Stretch Your Money Further
 When you're the parent of a toddler, money can be tight. Not only do you have all of your own expenses, but now you have the added cost of diapers, wipes, milk, toys, car seats, strollers, nursery decorations, healthcare, childcare…the list goes on and on.
Learning how to stretch your dollars and maximize your monthly budget is key. A few dollars saved here can result in significant savings when you add it up over the months and years.