When it comes to our mattresses, many of us don't step to take a step back to think about what it is we are sleeping on.
Whether we're too consumed by work or distracted by family problems, or simply fail to realize the importance of our beds, and when it comes to our mattresses, they simply get the brunt end of the stick. But our mattress, and the quality of comfort it provides us with, affects much more than our ability to wake up refreshed and energized to take on the day; but in fact, sleeping on the wrong mattress can affect our memory, weight, heart, focus and a whole lot more.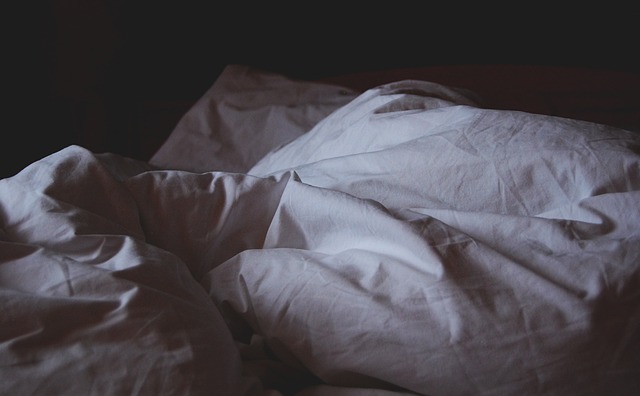 And don't just use the excuse for, "It's my budget to blame." This has, and never will, provide justification into your inability to purchase a bed more tailored to your lifestyle. It's 1/3 of your life, so the bed you ultimately choose to sleep on deserves your financial priority. Whether it's a water, memory foam, tempurpedic or adjustable bed, it's imperative to find a mattress that suited to give you the comfort you not only need, but deserve.
Here is how your bed is affecting your life more than just a sore neck or aching back:
Stress-levels
Some of us are simply more susceptible to experiencing stress—and those restless hours can really add up. But, in fact, did you know that you're bed can be contributing to stress more than what is going on in your life? And According to a recent study conducted by the American Psychological Association's Stress in American survey, nearly 50 percent of adults say they lie in bed with ruminating their thoughts, and end up feeling sluggish and/or lazy in the morning. This aftereffect of "sending your brain into overdrive" prevents your ability to drift off and get to sleep "on time." And when you're already stressed, and sleep on a mattress that doesn't provide you with the comfort you need, this can send your brain into a hyperactive state—which ultimately means you never really fall fully asleep.
You might be hosting some unwanted guests…
When you sleep, your body naturally loses dead skin cells, which may entice microscopic bedbugs to infest your place of rest. These tiny creatures, which are to believed to affect more than 25 million Americans, enter your respiratory system and may affect your oxygen levels—a CNN report has recently conducted. But washing your sheets and pillowcases on a consistent basis may not be enough; washing your lines in hot water can assist you in getting rid of dust mites, but a vacuum may be a more effective tool. This goes especially important for individuals suffering from chronic respiratory illnesses such as asthma, sleep apnea, etc.
Stop using your bed as a home office
Several sleep-experts agree that the bedroom should kept as a sacred place, reserved for only two things: sleep and sex. When you do other activities in your bed such as playing video games, answering emails and typing long essay, your brain begins to accepts your bed as your "office," which can dramatically affect your ability to get to sleep. Electronics is something that should NOT be in the bedroom when and/or near the time your are attempting to get to sleep. Devices like your television, smartphone, tablet, etc., all further confuse your brain—keeping your motor functions on high alert. So, when it comes to trying to get to bed, it's imperative to reserve your mattress for its two sacred intentions.
Tossing and turning may be a sign of something other than stress
If you're someone to believe that when you toss and turn at night, that it is your personal life that is to blame, think again. Comfort has a subjective connotation, and what makes someone else feel comfortable and rest easy at night might not for you. Some of us enjoy the plush feeling of that smooth, soft, cloud-like feeling while others of us might prefer a firmer, more stable sleeping-surface. But if you find yourself constantly turning and tossing at night, it may be time to reevaluate what it is you enjoy sleeping on. That's why it is imperative that you try the many bed mattresses available on today's consumer market; "test drive" it if you will, and consider the many options you have before settling on a purchase.
Image: https://pixabay.com/en/bed-linen-awake-crumpled-sheets-1149842/