Hawaii is a top tourist destination for obvious reasons – it's as close to paradise as you can get. Whether you're planning a romantic getaway, a fun family vacation, or an escape from the stresses of everyday life, Hawaii is a place that caters to everyone. When planning your trip, you might be overwhelmed with the abundance of hotels and resorts to choose from, so here are some tips on where to stay in Hawaii this winter.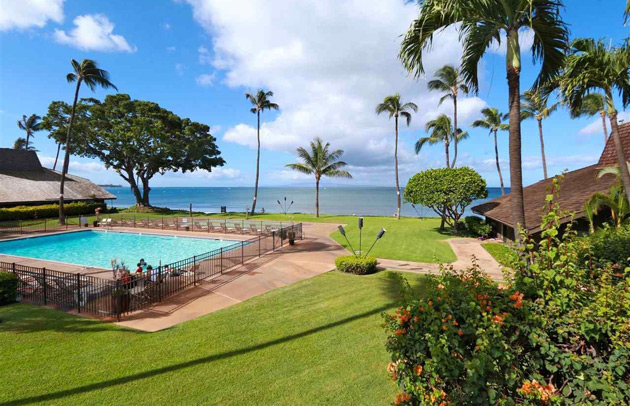 Ma'alaea Surf Resort in Kihei
Give
Ma'alaea Surf in Kihei
a try, if you're looking for a quiet and relaxing vacation. Kihei is located on Maui's south shore, and enjoys the least amount of rain and wind on the island. Ma'alaea Surf is a private resort with 59 large 1 and 2 bedroom condos spread out over 5 acres of oceanfront tropical gardens. Each condo has amazing views of Ma'alaea Bay and is just steps from Sugar Beach, Maui's longest swim beach at over 5 miles long. Ma'alaea Surf Resort has 2 pools, tennis courts, and shuffleboard courts for guests to use.
See the resort map here
.
Turtle Bay Resort in Kahuku
For a family-friendly place to stay in Kahuku, reserve a room at Turtle Bay Resort. With views of the water that are breathtaking, Turtle Bay is located on a peninsula that is home to some amazing snorkeling and surfing. Adventurous travelers will get the chance to book adventure activities with the hotel staff, such as snorkeling trips or diving with sharks. There are plenty of other options for hotels in Kahuku, so book a room fast before they all fill up!
Kahili Mountain Park in Koloa
Koloa is a great place for a unique Hawaiian experience. For a rustic stay, check out Kahili Mountain Park. Here, you choose from a wide range of cabins that are fully equipped with kitchens, so you have the option to cook your own meals if you so choose. Experience a shower lit by the moon and stars – each cabin comes with a private outdoor shower that makes your stay even more unique. Other less rustic alternatives for hotels in Koloa are available, but Kahili Mountain Park is a great option.
Villages at Mauna Lani in Kamuela
Also commonly referred to as Waimea, Kamuela is the ideal destination for a relaxing getaway. Villages at Mauna Lani is great if you're traveling with family or a large group. Here you'll have your very own vacation home that is fully equipped with everything you could ever need. You'll feel right at home at Mauna Lani, as well as in many other Kamuela hotels.
Marriott Beach Resort & Spa in Waikoloa
For a truly luxurious experience in Waikoloa, book a room at Waikoloa Beach Marriott Resort & Spa. The Marriott hotel chain is well-known for treating its guests like royalty, and you'll find this to be true at the Waikoloa Resort & Spa. Enjoy the hotel's beachfront views, outdoor pools, restaurants and bars, and overall relaxing atmosphere. Don't forget to make an appointment for a massage or facial at the resort's spa. For more options, book a room at one of these Waikoloa hotels.
Garden Island Inn in Lihue
To truly live the island life, you'll want to stay at Garden Island Inn in Lihue, where you'll find tropically decorated rooms that offer many modern-day amenities. You'll have full access to Kalapaki Beach, so take advantage of the pristine surf and sand. The inn is centrally located within walking distance of some of Lihue's hottest shopping, dining, and ocean activities. The friendly staff will give you more information on top attractions in the area. For additional hotel options, check out these Lihue accommodations.