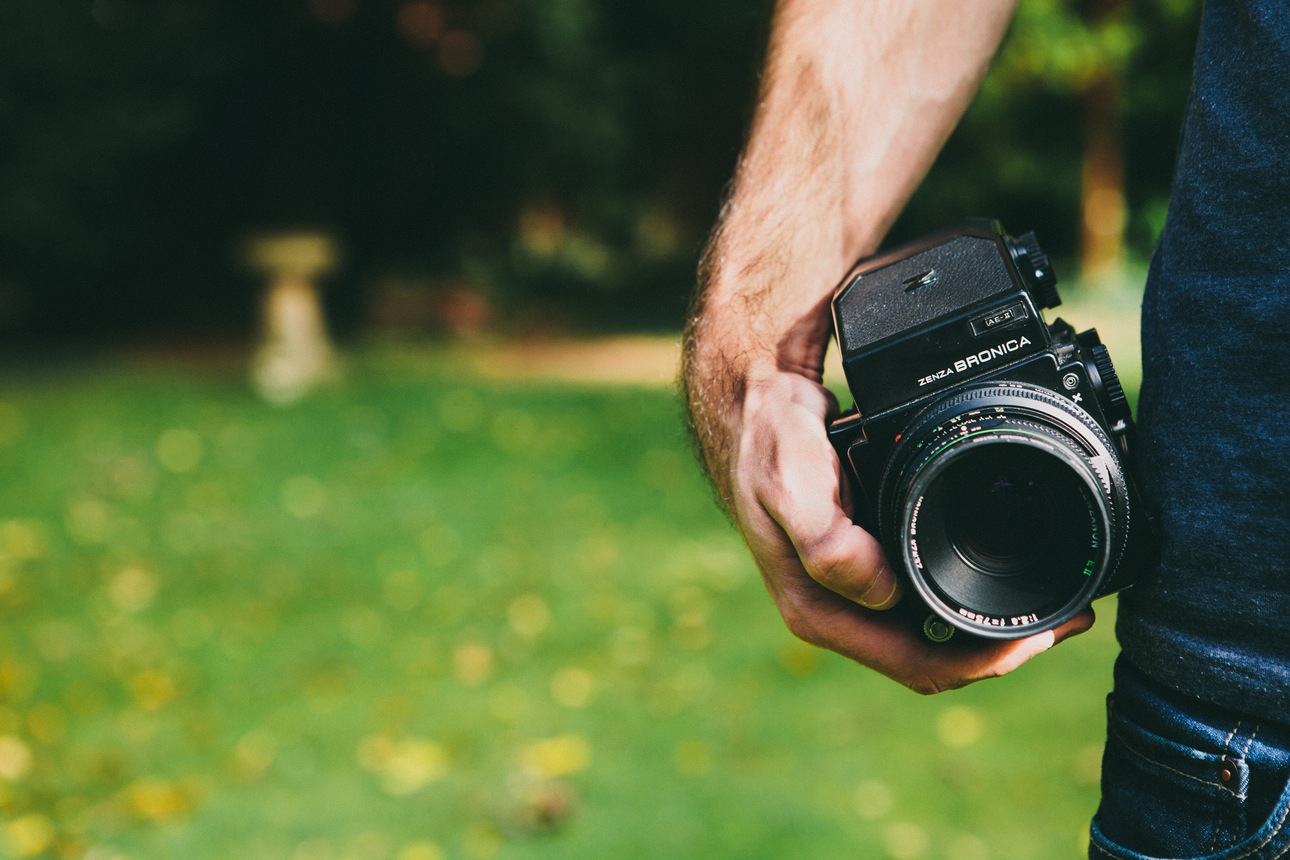 With the advent of the Internet, digital photograph editing, and low cost, good quality cameras, the business of photography has changed dramatically over the past decade. The business used to take place at meetings or professionally arranged photo shoots where top professionals were paid insane amounts of money to snap a few dozen shots of all types of subjects.
Now most photos are shown and purchased online and it is rare that the purchaser ever meets the photographer who took the picture.
For those wishing to make money in the business as a photographer, your skill set still has to include having a good eye, but it also needs to include navigating the online world in order to market and sell your work and keeping up with the photography world and how things work today.
At the heart of a photography business today is the online photography blog where the photographer can come to find out everything about the world and business of photography and where the photographer can advertise photography and related merchandise and display and license his photographs. These sites are frequented by clients, other photographers and those who have a love for great photography. When they are created and managed well, they can be a great resource for the industry and also generate great revenue for their owners.
Using traditional means to construct a photography blog can be costly and cumbersome and take weeks to get perfect. The better option however is one that available to anyone with a desire to have a great blog. Unfortunately most photographers are not internet geeks and the thought of having to learn how to put together a great looking blog, can be overwhelming. There is great news however. The industry leader providing low cost and easy to create websites, Wix, also provides a free website builder with all of the tools needed to create a great photography blog. Here are some of the Wix basics available for you.
Wix ADI – Build Your Blog Fast!
Wix now has an Artificial Design Intelligence which is a software that designs your blog for you, in just a few clicks. You can choose from billions of high-quality, stunning combinations and possibilities of looks, colors, templates, and fonts.
The Wix ADI perfectly matches optimal design with the content elements you select, to create a one-of-a-kind, dynamic, and robust photography blog in minutes. Include animation, videos, and even integrate an on-line store easily.
The blog will also automatically be optimized for mobile and display perfectly on all size smartphones and tablets. On mobile, the first thing your visitors see is reduced to essential elements – title, logo, menu and cart – for a clean look that is easy to navigate.
Wix Mobile App – Without a mobile focus, your business cannot reach the stars and so Wix provides a mobile app that allows you to receive real-time updates, manage your online photography store and picture licensing activities, start a conversation with your visitors & more, all on your mobile device, anytime and anywhere.
Wix SEO Wiz – The key to getting your blog noticed is getting prime position on the world's top search engines including Google and Bing. This is why search engine optimization (SEO) is so important. SEO is complex and requires some intimate knowledge to use it most effectively, but there are some fundamentals you can apply that will move your blog up the list. For this purpose, Wix provides you with a personalized SEO plan with everything you need to optimize your site and head to the top of the world's top search engines.
Wix Video – Video is the most attractive feature of a blog. Use the Wix Video tool to add video to your blog.
ShoutOut Templates – E-mail marketing is still one of the most effective ways to engage customers. The key is to utilize effective mailers that get a response. Wix ShoutOut Templates help you to create a fast e-mailers that can be sent directly to your mail lists.  
Wix Forum – Use Wix Forum to bring together your photography community in a social networking environment. You can build discussions around common topics and each member can share thoughts and needs. You can also create group activities and plans.
Wix Chat – Gain access to provide immediate access to visitors who have questions, comments or complaint about anything on your blog. Wix Chat gives you an automated 24/7 response tool that is integrated into your blog.
Wix Events – The Wix Events plug-in allows you to create events and host them from your blog. You can also create invites, a guest list and use its calendar function to track guests.
With these top notch tools your blog will be beautiful and fully functional.
Here are some tips for you to focus on when creating your photography blog:
Have a clear idea about what you want your blog to accomplish – Do you want to display your work, attract clients who will hire you as a photographer, license your work, or all three. Be clear because your answer will help determine both the look and functionality of your blog.
Use the right amount of great shots – Your goal should be to put enough shots on your blog to give visitors a clear idea of your abilities. Do not overload the site with too many pictures and certainly do not put up any pictures that are not great. Go for quality rather than quantity.
Tell people about you and your love for photography – This provides a personal touch and people love to read it.

List client's comments about your work – Put direct quotes that you have gotten approved by people you have worked with in the past.
Leave your contact details – Let people know how they can reach you.