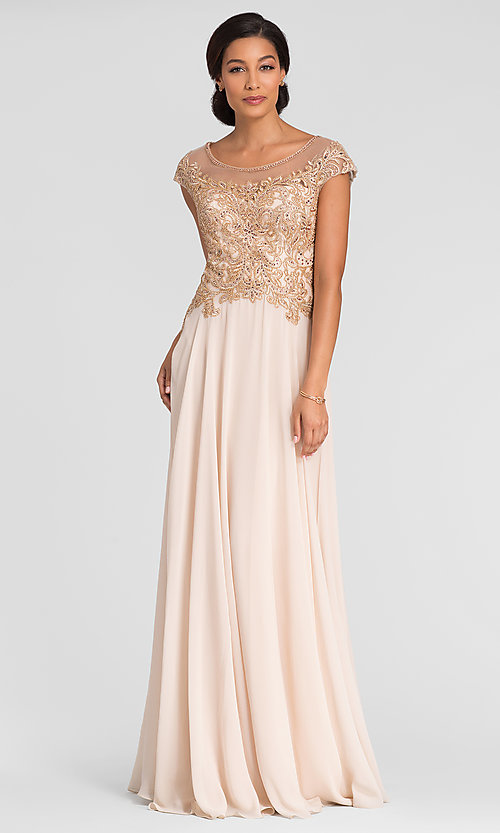 A wedding is without a doubt a huge ordeal. There will be tons of planning and devising that goes into the whole ordeal. Sure, the bride will have a lot on her plate, but most people fail to recognize just how much the mother of the bride has on her plate. In many cases, it will be the mother of the bride that does most of the planning. One of the most important tasks that the bride's mother will be tasked with will be choosing a dress. She not only how to choose a stunning dress, but she has to make sure that she chooses one that meshes with the rest of the wedding party and doesn't outshine the bride. With the following tips, mothers of the bride can avoid drama when shopping for their dress.
Get Started Early
First and foremost, you are going to have a lot of your plate. There is no denying that, but this doesn't mean that you need to prolong the shopping process. There is no time like the present and there is nothing worse than waiting to the last minute to start looking for your mother of the bride gowns. It would be advisable to start at least six months ahead of time. This time frame will provide you with sufficient time to make any necessary alterations or adjustments to the dress. It will also give you enough time in the event that you change your mind.
Do Consult The Happy Couple
You have to remember that this is the bride and grooms day. There is no denying that they will have some kind of theme or image in mind as to how they want their wedding to look and play out. This is why you will need to consult with them in advance. Make sure that you know the theme of the wedding so that you can choose a dress that meshes.
Consider The Venue
Not only do you need to look good and mesh with the overall theme of the wedding, but your dress needs to be comfortable and functional. If the dress is not functional, you simply aren't going to be comfortable which will turn this glorious event into a disaster. You will probably also appear a mess in the photos and you do not want to always be remembered as the mother of the bride that didn't have a good time at her daughter's wedding.
Do Set A Reasonable Budget
Most mothers of the bride do not like setting a budget. They think that it minimizes their options. Well, this is true to a certain point, but minimization is never a bad thing. This is especially true when you are shopping for a wedding dress. There are so many options, styles, and designs out there that it just makes the whole situation even more difficult. Just remember that there is plenty of stylish and elegant cheap mother of the bride dresses available. Setting a budget will make sure that you don't overspend while helping narrow your options at the same time.