Over the past few years, vintage style has increased in popularity. From celebrity fashions to popular culture to home décor, flashback style has found its way into every walk of life. In the home, 1920s glamour has returned as an opposition to modernist design, not to mention the 60s colour blocking and bold prints of the 70s.
More and more people are considering bringing upcycled items into their home. Upcycling is the process of taking an old item and making it into something new or improved.
Reclaimed Furniture
Reclaimed furniture is environmentally friendly, unique and right on trend. Handcrafted from reclaimed Sheesham wood, this range from Trade Furniture Company is perfect for bringing a spark to any lifeless room. These statement pieces are unique in colour and design and are ethically sourced. The range includes dining tables and chairs, bookcases, coffee tables and cabinets.
Nature Calling
Animal prints and country patterns are popular this season. Country life is a key focus of the vintage movement, with images of foxes, deers, hedgehogs and rabbits adorning wallpaper, cushions and ornaments in many high street stores.
Flower Power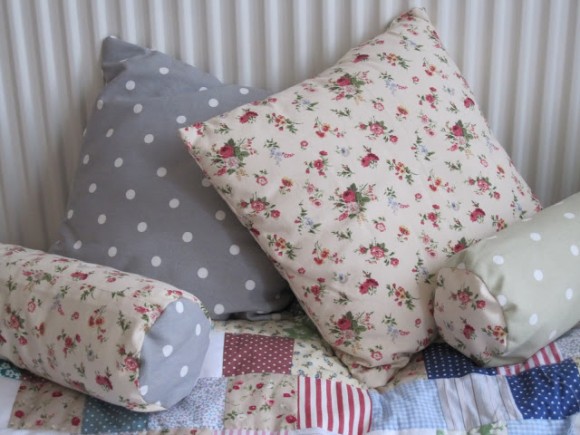 Floral decorations have become increasingly in demand over the past couple of years. Chose floral print cushions to liven up a plain sofa or floral wall art to add a touch of beauty to your walls. Be sure to have a fresh bunch of flowers on the kitchen table to brighten up the space and create a warm and inviting ambiance.
Go Bold
Embrace vintage style with bold printed wallpaper and clashing patterns that give your rooms life and individuality. Choose a focus point for your room such as a bright sofa or wall hanging to accentuate the mood of your home and to grab the attention of a new guest.
If you have the creative touch have a go at creating your own designs. From tie-dye cushion covers to art prints, make your home unique with your own creations. Get the kids and the whole family involved and proudly display your masterpieces.
Vintage style is all about experimenting with different looks and accessories so why not have a go and see what you can create? There's no right or wrong, just creativity. Add a touch of vintage beauty with recycled furniture and accessorise with quirky, unique finds. For more tips check out these images for inspiration.