You've always been happier wearing sneakers and Tennis Shoes, right? But they aren't always the right thing to wear when you need to look stylish. Some outfits, of course, can look amazing with a simple pair of white tennis shoes, but generally it's hard to know what looks right. We are going to introduce you to the next level of designer sneakers, Magnanni sneakers. They are handmade, leather sneakers, that come from a family-owned business in La Mancha, Spain. They have been in the business of providing the best quality shoes and boots for many generations. You can wear these shoes and feel the comfort of the sneakers that you have had your whole life, and not sacrifice the high-quality look.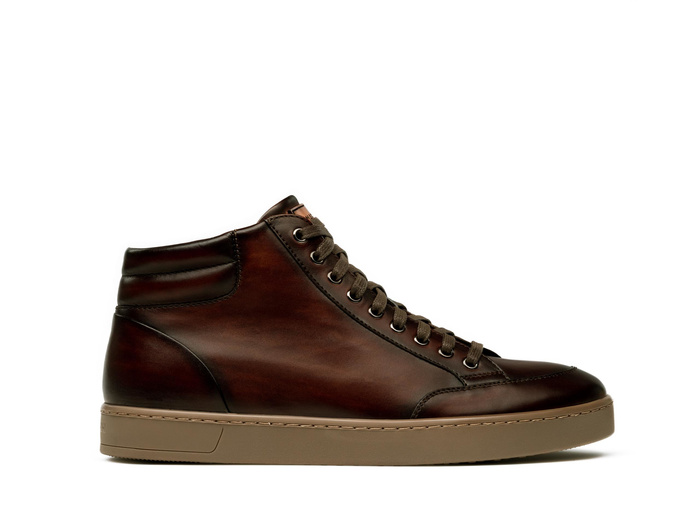 Handmade
The sneakers shoes are handmade with great care and attention. Magnanni has made shoes since the 1950s, and the skills have been passed down from father to son since that time. The quality control is the kind of quality control that you can expect only with a family-owned business. Each piece of leather is inspected and carefully cut by the master shoemakers at Magnanni. Magnanni boots to Magnanni sneakers are all made with the same attention to detail.
Quality leather
Magnanni selects the best quality leather for their leather boots and leather shoes from all over Europe. They travel across Italy, France, and Spain, to bring back the finest quality leather that they can find. They have been in the business for decades, and it is well known that they will only accept exceptional quality leather. This has made them one of the leaders in the art of making innovative quality shoes.
Unique designer look
The designs are exceptional and stylish. You can wear these with a suit or with a pair of jeans. You will feel as comfortable as if you have been wearing them your whole life. When you wear these shoes with a suit, you are showing that you choose to wear the suit for style, not because you have to.
Low top or high top
Do you know when to wear low top sneakers or high top sneakers? Each type of sneaker has its own area that it is best suited for. Low top sneakers are good with almost anything. They are great with suits, to give them that extra bit of style. High top sneakers are good for a more casual look, such as with blue jeans. When you wear high tops, you might have to roll up the cuff on your trousers as you don't want a pile of extra cloth bunched up at the top of your shoes, which generally doesn't look good with a suit.
Really, we love these shoes. They're well-made, created with love, and just bring the style of wearing sneakers to a completely new level. We have had nothing but fashion compliments when we wear these shoes. Most of the compliments come from women because women always notice shoes. We cannot tell you what a good feeling it is to get a compliment on our shoes. When was the last time you got a compliment on your shoes? Maybe it's time to start.