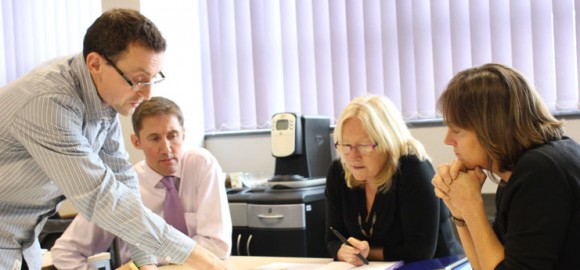 If your business isn't up to date with its staff training records, then the financial repercussions could be huge. This applies both internally, in terms of business losses, and externally, in terms of corporate fines. As long as you fully understand why staff training is important and act accordingly, you'll never struggle to keep up, no matter how hard it might seem. Here are three pieces of staff training you simply must stay up to date with.
1)    Health and Safety
Since 2008, the average fine for a health and safety breach has increased by 60%; this, if nothing else, shows you exactly why staff training is so important for your business.
With penalties constantly increasing, the cost of First Aid Courses is beginning to look cheaper than ever before. A short, simple first aid course ensures that all of your staff are fully prepared and up to date with the latest protocol, and also ensures that all of your customers are safe, even if the very worst should happen.
2)    Corporate Protocol
Although you may not be fined for a breach, knowing that your staff are fully aware of current corporate protocol is essential. Ranging from staff uniform problems to tone of voice and sales issues, ensuring that your staff know about simple things such as refunds policies and discount codes is essential in preventing losses, ensuring that your business maximises profitability. Many staff members who make these mistakes are considered to be thieves or people trying to steal from the business, but often it is actually a staff training issue that can easily be rectified.
3)    Till Training and Finances
Finally, if your staff members use the till or have access to financial records then it is vital that you train them correctly. It's easy enough to hire a new member of staff and start them on the tills straight away, but for peace of mind and accountability purposes it is paramount that every member of staff is adequately trained on best money-handling practice, both before they start and periodically after, in order to ensure their knowledge is fresh and up to date.
So, there you have it, three ways that you can ensure that your staff training is up to date. All three could potentially save your business hundreds if not thousands of pounds each year either in fines or theft, so start evaluating your staff training programme today.