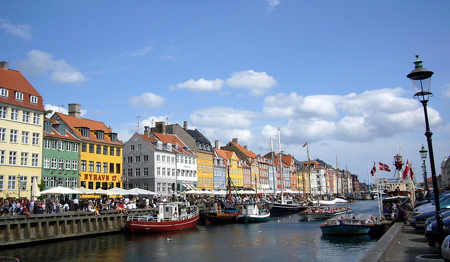 The Danish capital is certainly not the cheapest place that you could choose to stay in Europe. Nevertheless, Copenhagen has plenty to offer visitors so it would be a shame to miss out on the delights of the city. Scandinavia, generally speaking, is more expensive to stay in the much of the rest of the continent, however there are plenty of options that should be considered for the traveller who is operating on a budget.
Keep Your Stay Short
Remember that a two week city break will push your budget to its limit, unlike staying in a resort, where things are generally that bit cheaper. Weekend breaks in Copenhagen are perfect solutions for holidaymakers who want to experience the top-notch sights and attractions that this Denmark city boasts of. Two or three night is the perfect stay duration to explore the best of the capital. If you want to extend your stay, then head on to one of the many Danish provincial towns. Here you will find that the cost of living makes holidaymaking that little bit more cost-effective.
 
Getting Around
Copenhagen's public transport network is good, so there is no need to think about hiring a car during your stay. During the summer a preferred option is to use bicycles to explore the city. You can get around relatively safely using one of the free bikes that you only need to pay a deposit for. Copenhagen's drivers tend to be courteous to cyclists. In the winter, or if the weather is bad, use buses or the Metro system which are both relatively easy to navigate your way around.
Entertainment
 
Theatrical productions and concerts are usually not cheap in the Danish capital. Instead, head to the city in festival season during the summer when you are more likely to see street entertainment. The city is packed with art galleries, so of which you have to pay to enter, but others of which are free. An icon of the city is the Little Mermaid statue, which is both a popular tourist sight and free.
Dining Out
Copenhagen boasts some excellent dining experiences and there are plenty of top-quality restaurants that cater for the well heeled visitor. For the tourist who is watching the pennies, it is better to enjoy the city's cafe culture where the costs are less prohibitive. Many cafes offer excellent breakfasts that consist of a Danish pastry and a coffee, but you can also find some warm cooked food, too. In the evenings many of these cafes convert to bistro-style emporiums and the food is hearty without being too dear.
Don't be put off Copenhagen's reputation for expense. Keep your stay short and sweet. Instead of a hotel, try one of the city's many hostels which offer much better value, too.