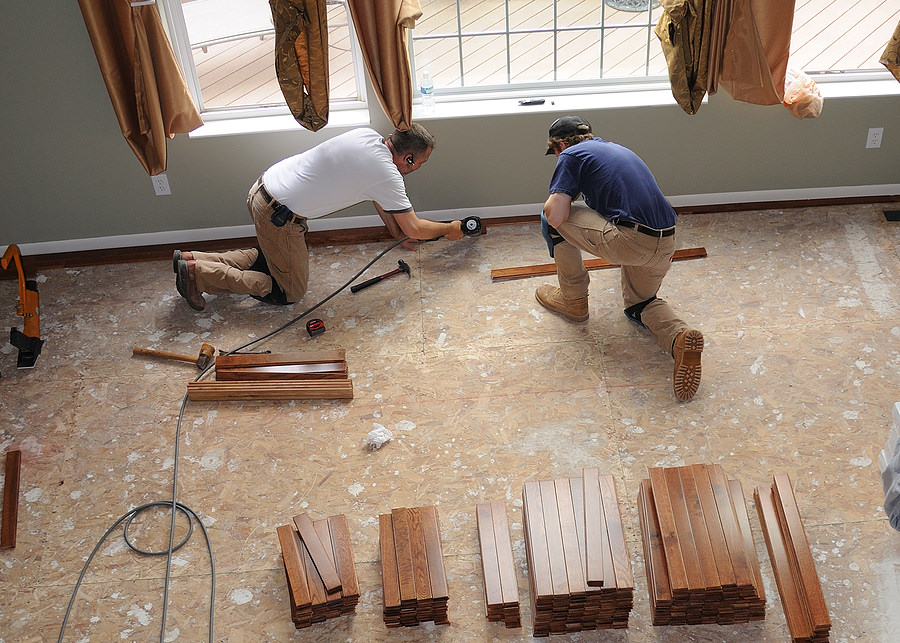 House renovations can be extremely stressful for homeowners, especially if you have decided to redecorate every room in the entire house. Getting a skip bin, choosing the layout of the room and deciding on a final budget are just three of the things you will have to do when you are planning the makeover. There is nothing worse than getting halfway through a project – with unfinished rooms – and finding out that your bank balance will definitely not be able to cover the rest of the job. Then you will be left with a house that resembles a building site.
You might have to save up some money in order to have the renovations completed at a later date. However, there are a few things that you can do in order to make sure that you have a less stressful time during the entire renovation process. Read this guide in order to learn more.
Hire A Skip
Bin hire is essential if you want to have a successful renovation project. Otherwise, you will be forced to deal with lots of rubbish and debris on your own. This could mean taking several time-consuming trips to the local tip, which could instead be spent more productively carrying out renovation tasks.
Research several different companies before you make the final decision on which one to choose. Compare the size of the bins offered as well as the cost of hiring them out per day. Some firms will be able to offer discounts for people who hire the skips on a long-term basis for a large project.
Recover Bins have skips of all sizes which are suitable for any type of job and can be hired for long periods of time.
Plan Ahead Far In Advance
Planning is key to any renovation project. You need to have a crystal clear idea of which materials will be used in each room and the way it will look when it is finished. This will save you from wasting time by constantly changing your mind about the design.
Every little detail needs to be thought out so that you don't get caught out or completely taken by surprise. This can be everything from choosing the colour of the walls in the downstairs bathroom to working out what kind of skip hire you need to organise so that all the rubbish can be dealt with efficiently.
Choose A Professional Renovations Company To Carry Out The Decorating
It is a good idea to search for a professional interior decorating company to carry out the renovation work. They can be given the exact specifications for every room and then the work can begin. The company will be able to complete the job efficiently and stylishly. People should shop around in order to find the most experienced firm.
Use this guide in order to plan properly and reduce stress before undertaking any renovation work on the house.