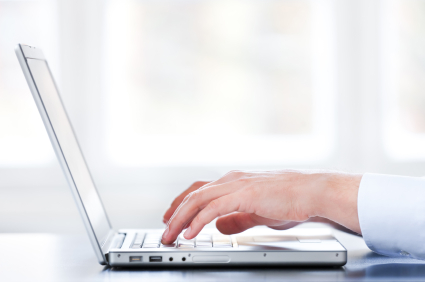 With all the different types of modems available there's no doubt that choosing the right one can be a complicated undertaking. To find the best one, there are a range of factors to consider including how the Internet is used and the level of functionality that's required.
Check Compatibility
The most important thing for those with an ADSL Internet plan is to make sure the modem they are considering buying supports ADSL signals. This is essential as some modems may only support other DSL signals including SDSL, HDSL and VDSL. To take advantage of the fastest speeds available on a ADSL2 connection, it's worth considering investing slightly more in an ADSL2 or ADSL2+ plus modem.
Also important is to check that the modem supports the operating system used on your computer, whether Windows 8, Windows 7, Vista or OS X for Mac. This generally isn't a concern with newer modems that support most operating systems.
Look for Built in Wireless Routers
A modem allows a computer to connect to the Internet, whereas a router makes it possible for multiple devices to wirelessly connect to the same network, at the same time. To avoid having to buy these pieces of equipment separately, look for ADSL modems with built-in wireless routers. This will provide a completely integrated home network and a comprehensive gateway to the Internet for all your devices.
Consider Speed, Range and Signal Strength
Speed is another important factor to consider when buying an ADSL2 modem. To take full advantage of the higher speeds and enjoy reliable fast video streaming, look for more recent Wireless 802.11N or Wireless AC technologies included in the router component of the modem. 
Data rates of up to 300 Mbps and above are a good benchmark to base a purchase upon, but for an even more reliable connection it's worth considering a dual band modems/router combinations. These are popular with users who require fast wireless Internet since they operate on a different frequency than single band modems and offer a greater signal range.
Weigh Up Price
Many modems don't come cheap. If cost is a concern, it's possible to lease one as part of an ISP plan where the cost is paid off in increments.  Leasing can also be popular for some buyers because their ISP is more likely to be familiar with the models they provide and give better support.
It is however usually cheaper to buy a modem outright so it's worth asking your ISP for recommendations of models in your price range if you don't plan on using their modems. iiNet's ADSL2 page has examples different ADSL2+ plans that can be used with your own modem or one that is supplied as part of the plan.
Ask About Warranties, Support and Updates
Modems with warranties and telephone support may be best suited for those that feel unconfident setting up their network, or who experience technical issues. Some manufacturers periodically release firmware updates that can be easily downloaded from their website. This prevents security issues and the equipment becoming obsolete as quickly.
Other Features To Consider
As well as looking for compatible modems with a built in wireless routers and fast speeds, other features worth considering include:
Ease of installation. Some need CD or lengthy installation processes, while others can be connected through your Internet browser and set up instantly.
Security Features. Password protected VPL (virtual private network.) This feature protects against others using your Internet unless they have the password. Firewalls also improve security.
Ethernet connection port/s to allow wired connections for greater speed.