It does not matter if you already have a website or if you are yet to get one. The fact is that if you sell tangible goods you invariably need an e-commerce.
If you own an email account and a credit card chances are very high you have already purchased from a famous website called Amazon. It is now a multibillion dollar company and it has started just like any other, from scratch.
Your company could do that too, maybe not up to that scale, but there are good chances you can succeed online with the right strategies. Here are a few reasons why you need to put together an e-commerce today:
Market your products – many great artists come up with refined creations and still they die poor and almost unknown. Don't be that person. Put your product out there through as many means as possible. An e-commerce is one of the best ways to market your product to a gigantic audience.
Acquire new customers – you can definitely use your e-commerce website to acquire new customers. The online world is huge and gets bigger every day. There may be lots of people looking for exactly what you are selling and maybe they have not bought from you yet because they could not find you. By having an e-commerce and having all SEO settings ready, these people will be able to find you.
Develop existing customer relationships – it is very comfortable to just stay home and shop instead of actually going into your store. So people who are already your customers will keep on buying from you and now they will have the incentive of not going to the store, which in turn, may translate into even more purchases from them. You can also develop your existing customer relationships by sending out e-commerce newsletters. Your clients will love to hear the news from you.
Have other revenue streams – an online store is always very good for existing companies to extend their revenue streams. You may find out that your website is the jackpot you have been looking to hit for a long time. With the visibility you can get on the internet, it is easy to take advantage of an e-commerce business. The revenues from it are very good to stabilize and increase the company's cash flow.
STEP 1 – CREATE AN ACCOUNT
First, go to SITE123.com and click on "START HERE". It will open a new window where you will enter your name, email and password. It is the fastest registration process ever.
STEP 2 – CHOOSE A CATEGORY AND ENTER INFORMATION
Second, the system asks you to choose a category for your business. After that, it will ask you to enter some information that will go into your template.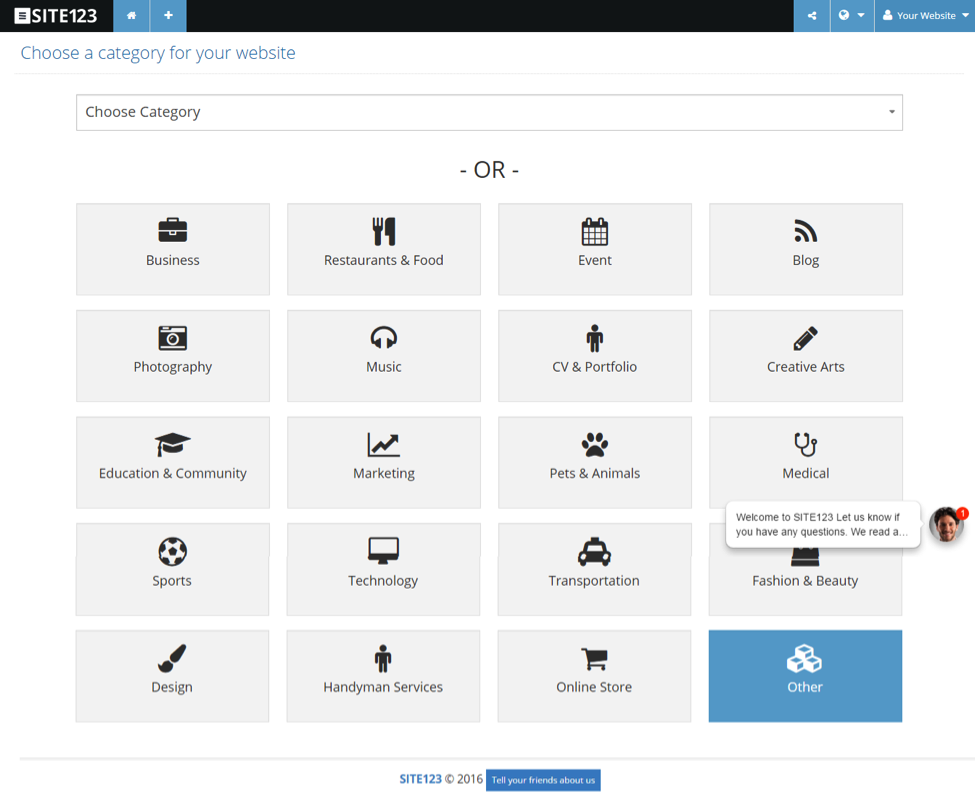 STEP 3 – EDIT YOUR DESIGN
Next, you are taken to the free website builder. It is very simple to use. You can't miss it. Go around and check all the possibilities. In case you need some guidance, there are various tutorial videos on SITE123's YouTube channel.
STEP 4 – ADD YOUR STORE
So let's get to the important part: how to build an e-commerce. On SITE123 it is very simple. Just go to "PAGES" and click on "Add New Page". Then, you will see various categories. Click on "Sales" and choose the kind of store that suits your website best.
Remember to manage your payments and other settings on your management panel.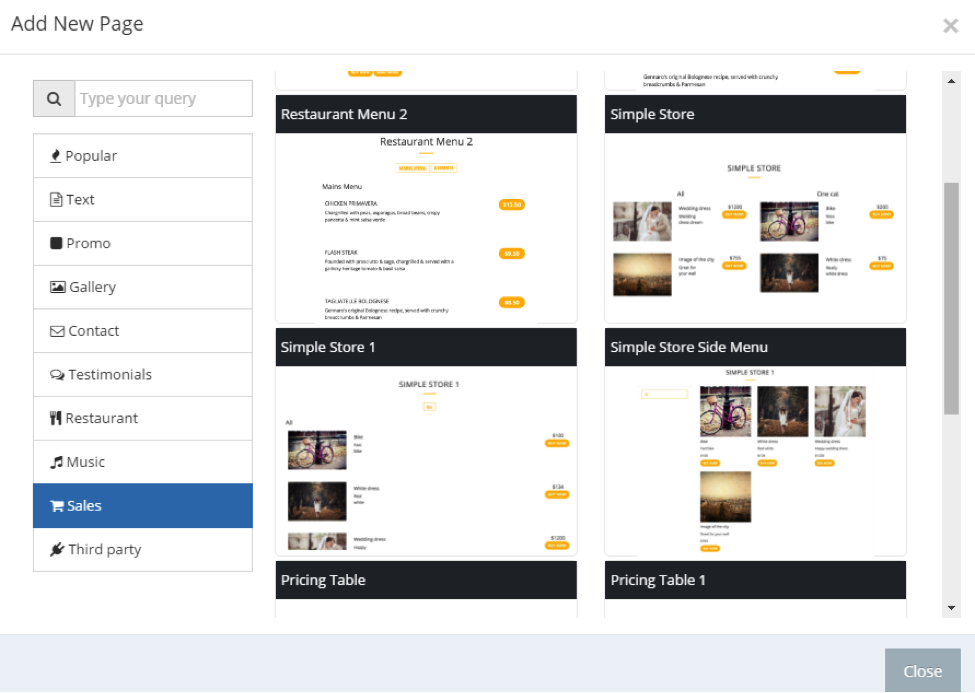 STEP 5 – PUT IT OUT THERE
Now that you have everything set for you to succeed online, all you need to do is go over your website one more time and then publish it. To do that, just click on the green button on the left side menu and your website will be up and running!