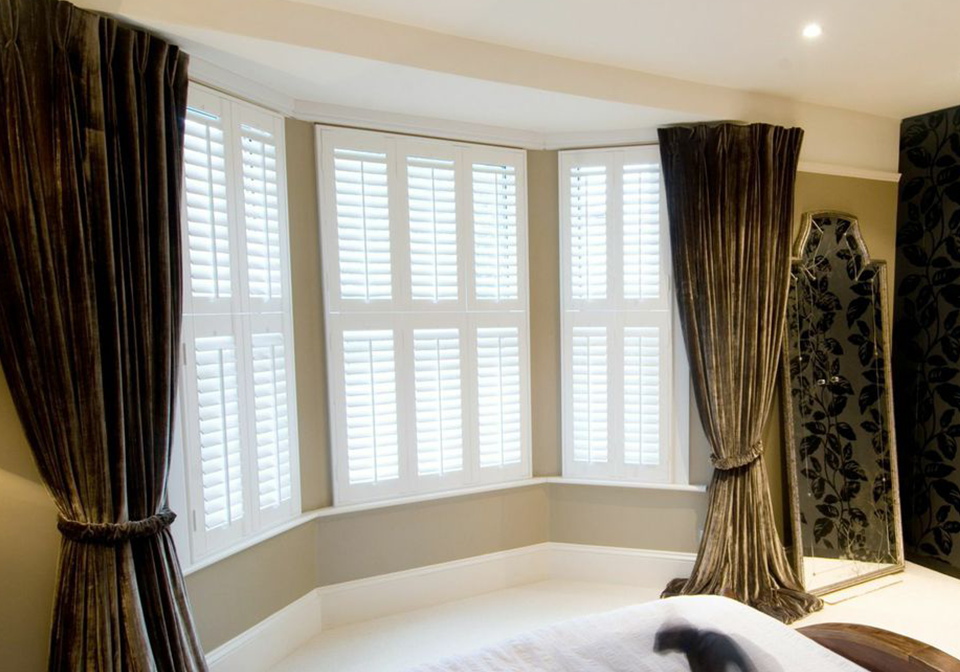 There is something immensely satisfying in making your home a really enjoyable place to live. You need those pleasant spaces to relax, to have some me or family time, but now and again maybe you wish that some things could be spruced up to make it an even nicer place to live in.
You don't have to embark on major alterations where you might feel a professional would be better suited, but there are plenty of easy, weekend DIY jobs you could plan that don't take a lot of time, vast amounts of money or finely honed DIY skills.
So, switch off the TV and embark on some big home improvements.
Space changing power of paint
Are the walls looking a little tired and dowdy, in need of a refresh? Or are they a little too in-your-face with vibrant colours that you've had enough of and would like to tone down?
That's where the power of paint makes an entrance. If you take the time to prepare properly, filling any little holes that are there, putting down old sheets for floor coverings and using masking tape for skirting boards and window frames, you're ready to make a stunning difference.
If you're renewing neutral colours, such as creams and magnolias, a fresh coat of paint using a good quality product and good quality brushes will have your room transformed in no time. Don't rush it, though. The more careful you are the better it will look and the longer it will last. It's worth using paint that's a little more expensive because it will provide durability and save you having to renew over and over again.
Install window shutters
Hardwearing, stylish and smart, wooden window shutters add a whole different dimension to your room spaces. Designed to match any size or shape of window, they fit snugly and give you extra insulation, as well as helping to reduce the amount of exterior noise and preventing the build-up of mould.
Shutters are available in a variety of materials, with Basswood shutters providing an attractive and affordable option, and you can control the amount of light that you let in by using moveable slats. Shutters can also help when there is fierce heat outside by blocking out the sun when you prefer a cooler interior.
Look to your tiles
If you have tiles on a bathroom or kitchen floor, or on walls in these rooms, they can often need renewal. In a bathroom, grouting can become worn and chipped, and thus hold mould, and in the kitchen, grease from cooking can discolour grouting and make tiles look unattractive.
Make it a regular weekend job to check tiles and clean them when necessary, but if the grouting is worn it's not a big job to replace it and you'll make a big improvement to how those areas look.
Scrape out the old grout – there are cheap and effective tools to help – and put in the new, after deciding which colour will work best with the tiles you have. Use a damp cloth to wipe off any excess and your tiles will look amazing again. Wipe tiles regularly to keep that fresh look.
Take away the clutter
If there's one thing – or many things, if you think about it – that makes a room seem smaller, it's the amount of clutter in it. You can make over a room by identifying what's in the way rather than being a useful addition. Post all piled up in a heap? Deal with it by filing and recycling where appropriate. Got objects you never look at? Take them to a charity shop or sell them online. The simple act of clearing your rooms will give you a sense of extra space that makes a major difference, with no expense. You could even make some money on your sales!
Bring nature in
It's lovely to have a garden with plants, shrubs and trees but nature doesn't always have to be outside. You can bring aspects of the garden in, simply by having a few attractive houseplants and cut flowers in every room. Put some living herbs in pots onto the kitchen windowsill for delicious aromas and practical use in cooking.
Making a difference
Whatever you do, think it through. Home improvements can have a major effect on the overall ambience of your home and you don't have to push out the financial boat. Take your time, develop your skills, and your weekends may never be the same again!