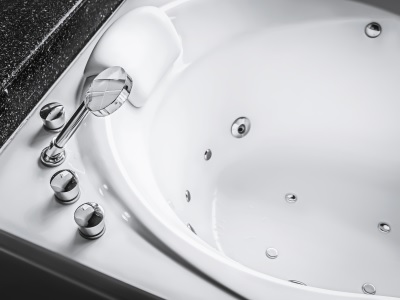 Updating your bathroom can be an interesting project that is fun for you to do. You can change the look that you have now to a more modern space that is fresh, inviting, and comfortable. Since you spend a lot of time in your bathroom every day, you should give it the attention that it needs to be the room where you polish up your appearance and soothe your stress right down the drain. How will you achieve this new look on the home renovation budget that you have? Follow some of the ideas discussed below to make your bathroom your own personal sanctuary.
First, determine what your budget is and begin to ask advice from local contractors, suppliers, and tradesmen who can help you decide what the layout of your bathroom should be. You should shop for the shower and bath that you want, determine if a suite can help to save you money and still give you what you want, and how much of the work you'll be able to do yourself. Never overestimate your abilities; this can end up costing you more money in the long run and extend the time required to complete the new design.

Think carefully about the type of bath you want to purchase. Look at the Carronite baths available in various styles to see which one appeals to you and your needs. If you comparison shop, you'll be able to find discounts, sales, and other promotions that can help to save money. Consider if you want to change from your old traditional bath to a freestanding style or a whirlpool bath. Both of these styles will change the look of your bathroom entirely and add a more classic and modern look. With a new bath, you can also find exceptional features that pamper you at the end of each day. Soak in the bubbles of your whirlpool or get a large bath that allows you to completely immerse your body for soothing relief from any aches and pains.

Take a look at your vanity unit and basin and determine if they need to be changed to coordinate with your new look. If you have an inexpensive worktop you may want to invest in quartz or granite to achieve a stylish new look for your bathroom. You can find basins available in circular, rectangular, or oval shapes to fit well with any bathroom design remodel. Make sure that if you have a small bath you have storage space available under the basin so that you can keep clutter out of your bathroom.

Is your current flooring boring? If your answer is yes, consider using granite, marble, or porcelain for your flooring needs. Choose from a variety of colours, textures, and patterns to achieve the design that you want. This will give your bathroom a fresh, new look and make it look modern and appealing. As you begin to select various items, styles, and colours for your new design, you may want to keep all of your samples in a notebook so you will have a coordinated, well-planned look.
Image courtesy of winnond/FreeDigitalPhotos.net