Gaming on a PC offers the best experience, especially with little fixes that improve your graphics, sounds, and speed. As manufacturers continually upgrade software for more real-life adventures, using the latest equipment transforms your living room into the arena of the game. From realistic sound to the chair you sit in, here are some tips to help make gaming time as real and fun as possible.
Chairs for Comfort
The first thing you should do is invest in a good gaming chair. You spend hours sitting in front of your screen, and you need a chair that comfortably supports your body. Specially designed game chairs improve your posture and reduce the strain on your neck, shoulders, and back so you're not achy or sore when you're done playing. Go ahead and make the investment and improve the gaming adventure.
Surround Yourself with Sound
Another priority is the sound quality of the game. What's a game without the noise? Invest in products offering amazing sound like JBL wireless speakers and headsets. Become part of the action as sound envelopes you. Add a noise-canceling microphone when playing with others to reduce static and annoying background noises. Fully immerse yourself in your game with great sound.
Upgrade the Graphics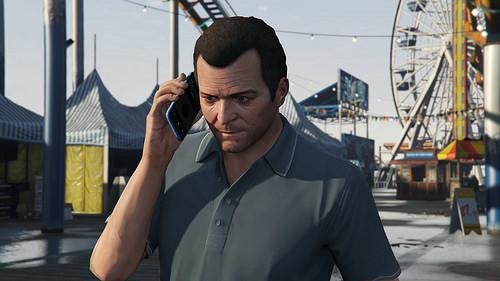 Image via Flickr by MrRiddell
Game graphics are better than ever, so take advantage of the technical advances and update your graphics card. A new graphics card offers hours of smooth movement and brilliant high-resolution animation. If your PC motherboard offers multiple slots, then add multiple graphics cards for even better viewing. Keep up with online manufacturer updates to ensure your graphics offer the latest features.
Add Power to Your Device
An advantage PCs offer over consoles is the ability to add power. When looking at your configurations, never go with the minimum requirements because that won't meet your expectations. Instead, add a quad-core processor and at least 4 GB of memory. Also, load and run an application that shuts down any non-essential programs that run in the background of the PC.
For an additional power boost, switch to a solid-state drive or SSD. Compared to standard hard drives, SSDs offer lightning-fast startup time, load time, and overall performance. Recent SSD price cuts make the drive more affordable.
Optimize with Software
Adding software for better graphics from GeForce Experience or AMD Gaming Evolved gives you a new level of viewing. These tools let you adjust settings that directly improve your game involvement. Both platforms offer presets for matching games to a variety of hardware configurations. If you're new to fine-tuning PCs, these products make it a snap.
Clean-Up and Protection
Defragging regularly helps speed up your PC. As you run programs, the hard drive fragments and scatters files, slowing down your entire setup. Windows comes with a defragmenter, but trying a third-party tool might improve the clean-up effort. Also, keep your anti-virus software up-to-date. You don't need spyware or viruses spoiling your gaming.
Get Wired Up
An often-overlooked improvement, wire your internet connection instead of using WiFi. Direct wiring offers more reliable signals. Purchase a powerline adapter kit for the job. Then use your home's electricity to ramp up your broadband signal.
Upgrade Your Mouse and Keyboard
Buying a better mouse and keyboard also takes your experience up a level. Try a keyboard and mouse designed for gamers. While you're at it, add cushioning pads to your controller. The pads reduce wear and tear on your hands and can prevent injuries like carpal tunnel. It's a simple, low-cost addition for adding comfort to your gaming.
Little improvements go a long way toward improving your overall gaming experience. Making changes a little at a time won't bankrupt you and will add pleasure each time you play. And most of the upgrades require little, if any, technical skill. Improve the real-world effects of gaming, then sit back and let the fun begin. Your gaming will never be better.