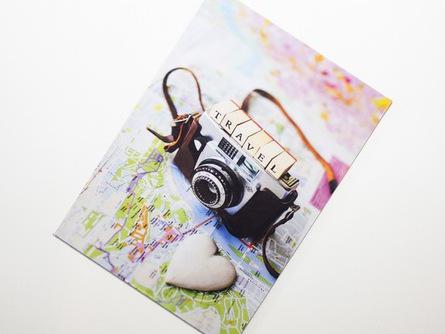 Let's get the ball rolling for your next summer holiday by checking out 5 of the best ways for you to find the location of your dream holiday. Somewhere you can relax and enjoy your precious time. Think about the details of what makes the perfect holiday you or your family. Ask yourself what you want to gain – weight from great food? an all-over tan? peace and quiet? adventure and activities? cultural discoveries?
1. Holiday Group
Consider who is actually going on the holiday. Are you traveling solo, with a friend and partner, a group or family? Solo travelers get to make all the decisions for their benefit but it can be stressful with no one to share the good times. Are you happy to be alone or would you like to go somewhere to meet likeminded people? Maybe a taking special group tour might be a good way to meet others and enjoy your holiday.
If you are taking the whole family then think of places with activities that will suite the whole group. You can find some great ideas online on how to entertain the whole family. Places with Kids Clubs, adventure parks, aqua parks will offer groups for all ages with trained instructors to keep everyone in a safe learning environment.
2. Holiday Timeframe
Take into account how long you will be on holiday and travel times to your possible destination. If you only have a week then it might be best to keep travel time to your destination to a minimum. Choose destinations that can be reached from airports or train stations that can be easily accessed from where you live. If you have to spend a day journeying through airports it will only make for more stress when going or returning. If there are connecting flights that require long stopovers you will not relax while shorter waiting times mean there are higher chances of missed flight connections or even cancellations.
For longer holidays travel times are not quite so crucial but if you are travelling long distances east or west, be aware that you may suffer jet lag because of time differences. If you travel north or south from your home, this won't be an issue.
Related: 20 travel destinations not to miss
3. Weather and Climate
What sorts of climate and weather suit you? Some people might be happy dancing in the rain but chances are you want to have at least some guaranteed sunshine. Places like Greece and Egypt and other warm countries have very high sunshine hours. Holidays with almost guaranteed weather mean you can travel light, no need to pack for four seasons in one day. Ask yourself do you hanker for sandy beaches with tropical waters exploring new lands on far corners of the earth? Or would you prefer hiking in fresh mountain air with some more energetic or adventurous activities like mountain biking, climbing or paragliding?
4. Cultural Differences
Are you prepared to experience and explore different cultures? Do you want a place where they understand your language or are you happy to speak in another language? Some popular tourist spots employ people talented in second languages so it may not be an issue. Another cultural consideration is the food on offer. There is no point being miserable on a holiday if you end up hating the food.
5. Money Factors
Money is usually a factor to consider for most of us. Do you have a very limited budget and prefer to have everything prepaid with an all inclusive holiday? Do you prefer to find inexpensive accommodation and spend more on cultural events or activities?
If you are looking for cheaper flight prices, use internet sites to compare what is available. Cheapest flights are usually available for earlier bookings but occasionally there will be airline specials that are worth checking out. Another option is "last minute deals" for holiday specials. You may end up going to a completely new place but sometimes those are the best holidays.
Start making plans for your next summer holiday now by doing some valuable research to find great destinations for you and your family. There are so many places in the world to explore to make the next holiday one of your best.
You might also enjoy: Travel in safety all the time