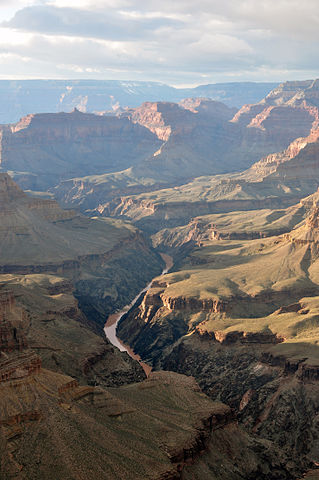 When Orville Wright piloted the "Flyer," the name of their wood-and-fabric, four-cylinder engine soared for 120 feet, he changed the world forever. On December 17, 1903, only a little over a hundred years ago, Wilbur and Orville Wright ushered in the age of aviation.
Their four short flights at Kitty Hawk fulfilled one of humankind's greatest fantasies—to fly through the air like the birds.
Today, in the early half of the 21st century, even people with relatively modest means can afford their own aircraft and enjoy short flights.
Should You Buy Your Own Airplane?
Buying your first airplane is actually not as outrageous idea as it may first sound.
You can buy a small plane for the same price as a small car. It's possible to buy a used Cessna 152 for a single person as little as $10k. If you're willing to spend from $15,000 to 20, 000, your choice of aircraft will improve.
If you want to travel with other people, a flyable Cessna 172 can range from $30,000 to $50,000. If you want a newer aircraft, A Cessna 172 or a Cessna 182 will be around $80,000 to $100,000. Besides the aircraft, you can buy your pilot supplies and aviation equipment from an online shop for pilots. So, it is not as impractical as it may sound to buy an airplane instead of a luxury car and go beyond the freedom of the open road to enjoy the freedom of the air.
A small plane can be used for pleasure trips around the country. They can also be used for business. Sam Walton, who created a $160 billion retail empire, is often remembered for flying from one Walmart store to another across the country in his small plane, an ER Coupe 415-C.
If you did get your pilot's license and buy a small plane, where would you go?
Here are 10 scenic destinations that you might want to visit:
10 Scenic Destinations
1. Yellowstone National Park.
Yellowstone National Park has everything to thrill nature lovers: endless hiking trails, bubbly hot springs, variegated pools, steaming geysers, verdant forests, and expansive meadows, with a fascinating assortment of wildlife. When John Colter was scouting for explorers Lewis and Clarke in 1807 and stumbled upon Yosemite, he was suspected of embellishing his story about discovering a vast region of paradisiacal, unspoiled natural beauty.
2. Yosemite National Park.
Yosemite National Park is 1,200 square miles of staggering natural landscapes. Here you'll find the Half Dome, hike the John Muir Trail, and witness soaring waterfalls, ancient Sequoia trees, overwhelming cliff faces, and fascinating rock formations.
3. Maui. 
Maui is not as large as the Big Island or as small as Lanai, but somewhere in between. It's also not as busy as Oahu or as quiet as Kuaui, but, again, somewhere in the middle. Relaxing beaches on the fringe of blue waters contrast with distant green mountains. Maui is one of the most beautiful islands in not only Hawaii but the entire Pacific.
4. Oahu. 
Oahu is a blend of the beach lifestyle with urban facilities and comforts. The weather is wonderful all year long, and you can luxuriate on Waikiki at any time of the year. Honolulu, the capital city, offers many urban amenities. Like all the islands, Oahu has its white sands, sparkling waters, cultural events, and historical sites.
5. U.S. Virgin Islands. 
U.S. Virgin Islands has been described as the American version of the Caribbean. This region is rich in culture, history, and natural beauty. The most beautiful region may be Virgin Islands National Park which is located on St. John. You may also want to visit nearby islands like St. Thomas and St. Croix. While being independent islands in the middle of the Caribbean,  you still must apply for a ESTA US Visa Waiver if you're from many countries.
6. Anchorage, Alaska. 
Anchorage is often referred to as "the last frontier" due to the vast regions of unspoiled wilderness and sheer natural beauty. There are plenty of places to hike like Kincaid Park and Tony Knowles Coastal Trail. The city is best known for its exotic eateries.
7. Cape Cod. 
Cape Cod is best known for its friendly laid-back atmosphere and beautiful beaches. It's more affordable than Nantucket islands and Martha's Vineyard and considered an arm of Massachusetts. Here life moves at an easy pace and the idea of Wi-Fi is often considered something of a technological revolution, but it's quaint, old-fashioned ways are part of its charm.
8. Jackson Hole
Jackson Hole prospered in the 19th century as a commercial hub for fur-trading, and today, it's an isolated region, with logging and ranching as part of its local industries. To the north are the Grand Teton National Park while a national forest spreads in all other directions. It's become popular for its ski resort, local art, and notable performance attractions.
9. Grand Canyon. 
Grand Canyon is best known for its awe-inspiring views. You can raft the Colorado River here or hike Bright Angel Trails to enjoy gorgeous vistas.
10. Aspen. 
Aspen is a region of beautiful mountains and verdant forests surrounding high-end shopping areas around Aspen and Avon. Although considered a premier ski-resort area, the Fall colors rippling across the slopes in red, orange, and yellows are particularly memorable.
Summary
When you own your own small plane, you can take numerous vacations at any time of the year.  Many small airports, airparks, and private airstrips can be found near these venues and it is easy to rent a car and spend a few days hiking, rafting, skiing, or swimming at some of the most beautiful regions in the United States.