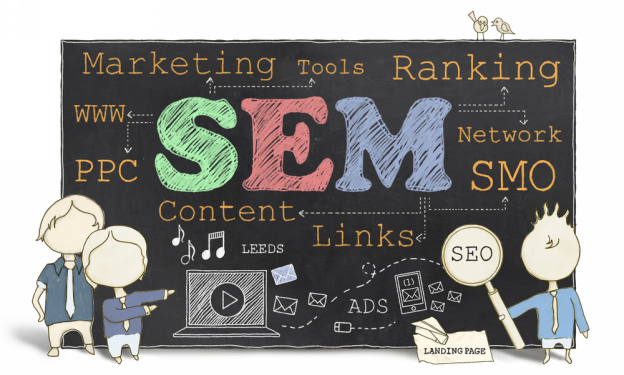 There was a time when creating a website was all a company had to do in order to have a strong digital or online presence. Usually, the first question anyone would ask is – "do you have a website?" It's quite unusual these days for a business, regardless of size, to not have a website. However, a website is no longer enough to effectively and efficiently communicate any service offering within a cluttered media environment to intended demographics. Now, quality traffic must be found and sent to a website or page in order for a strong digital presence to be achieved.
We asked  Digital Next, a digital marketing company what a substantial digital presence should include, in the hope that you can look inward to better grow your business and attract the right customer base amongst relevant digital platforms. Digital marketing agencies are extremely results-driven, which is a major benefit of partnering up with one if you can.
It enables you to learn from your campaign's analytics, put those learnings into practice, and amplify fruitful findings across all mediums. A digital marketing company can implement, execute and manage your social media campaigns, SEO, PPC/Adwords, display or remarketing plans and campaigns and optimise your website. Specialist assistance in this domain will provide you with the time required to concentrate on other areas of your business that you're an expert in, rather than trying to find your feet in something you're not.
Let's take a look at the benefits of two "must have" activations as recommended by our digital marketing team of experts, enabling you to better understand and enhance your business's digital presence and online strategy ultimately increasing awareness and sales for your organization whilst better understanding your customer's purchasing journey:
SEO
Search Engine Optimisation, when executed correctly, is one of the most practical and worthwhile local marketing strategies within the digital landscape – ideal for any business, irrespective of size. SEO targets and reaches audiences keenly seeking a specific product or service and generates cut through by ranking and displaying your business or services to those actively looking for it when they're highly likely to take action upon seeing your marketing message.
Analytics generated from SEO provides you with greater knowledge as to where you need to improve your digital presence, what devices your intended target market use the most, where potential customers are located, what pages your website is getting the most amount of traction in and how long visitors are staying on your site (or any page) for. It also enables you to calculate a cost per acquisition!
Definition Of SEO
Search engine optimization commonly known as SEO is a digital exercise which increases the quantity and quality of traffic to your website through search engines – organically. What's the point in having a website – if you're not sending web traffic to it? SEO in its simplest form, is the process of optimising your website's assets in a way in which it agrees with Google's search algorithm.
PPC
Pay Per Click is a marketing model crucial for online success as it's a means by which you can 'buy' visitors or traffic to your site and works well in conjunction with SEO. Pay Per Click methodologies is one of the most popular strategies to execute amongst search engine marketing, and works simply by advertisers paying a small fee each time an ad is clicked.
The backend strategy enables advertisers to bid for an ad placement in a search engine's sponsored section when a user searches for a keyword related to their business offering. For example, if we were to bid on the longtail keyword "digital marketing company Melbourne," our advertisement (not to be confused with an organic search result) might show up in the top section of the search engine results page. Then when our ad is clicked and a visitor is sent to the destination website, we would have to pay the search engine a minimal fee.
When wanting to improve your digital presence, ensure you have these two simple, yet popular and effective strategies in place and seek the assistance of a professional, credible digital marketing company.