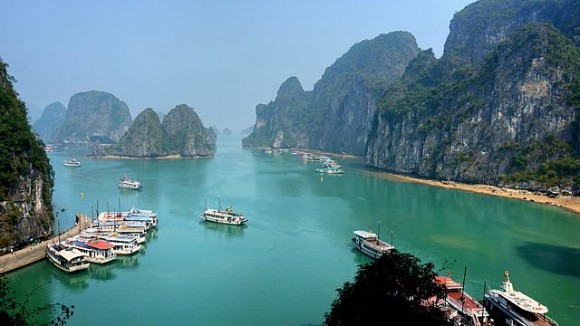 Southeast Asia is one of the most exciting places in the world to explore, but if you're going to backpack it, there's lots you'll need to prepare first!
Passports & Visas
You'll need to make sure your passport has at least 6 months' validity from the time you plan to arrive back in Australia; if it has less than this, renew your passport before you go!
Check the visa requirements of every country/destination you plan to visit; for some countries (e.g. Vietnam), you may need to organise a visa before you depart, while for others (e.g. Cambodia), you may be able to apply for the visa upon arrival (usually if you are staying for less than a month)
Where to Go
Southeast Asia is a melting pot of many countries and destinations, so decide what you want to see/do before planning your route
Getting around by bus is often the cheapest way to travel, but remember that this can be more time consuming than flying
 Essentials to Pack
Southeast Asia is mostly very warm and humid, so packing light clothing is a must (a jacket is also a good idea so that you don't freeze in the air conditioning). Make sure you also take good walking shoes that are waterproof, especially during the wet season
Other than the usual toiletries, you should also take items like insect repellent, sunscreen and hand sanitiser. Toilet paper can be useful if you're heading into rural/remote areas. A small First Aid kit is a must as well
Make sure you take a secure day bag or belt that you can use to carry your possessions in (money, passports etc.) as you walk/travel around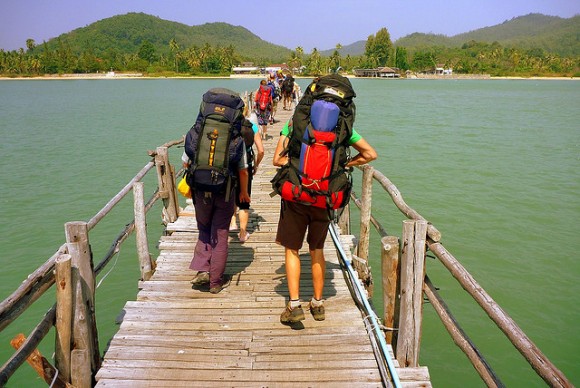 Flights & Accommodation
Flights to Southeast Asia can be affordable and you may be able to pick up cheap fare deals for less than $800 AUD; keep your eye out for upcoming flight sales
Like anywhere in the world, theft can happen here too, so a room with a safe or additional security for your belongings can be a good idea
 Health & Vaccinations
Travel insurance is highly recommended for any Southeast Asian trip and will ensure you're properly covered if you need medical attention
Vaccinations for many Southeast Asian countries are also necessary, so talk to your doctor about this once you've decided where to go; doing some research about other diseases that you can't be vaccinated for (but can still contract) is also a good idea
 Taking Medications
Unless you're in one of the big cities, medications and other supplies may be hard to come across in Southeast Asia. To be on the safe side, bring along any medications or pharmacy items that you will definitely need 
If you need to bring medication, make sure you are aware of what you can/can't bring into the country and always carry meds in their original packaging. If you have prescription medication, bring your prescription with you, along with a letter from your doctor
Food in Southeast Asia
Amazing food is one of the best highlights of Southeast Asia and is usually very cheap – you can generally expect to budget around $10-20 AUD per day for food
Research what types of food you would like to try in each area – but be wary of eating food from side vendors or any cooked food that looks as if it has been left out in the open (or gone cool) for too long, as this can make you ill
Drinking tap water in Southeast Asia is not recommended, so make sure there's also room in your day bag for a bottle of water; you should also use bottled water to clean your teeth!