How to Create a Natural Feel and Bring the Outdoors into Your Home
Are you in the process of redecorating? Looking to breathe fresh life into the rooms in your home? Not sure what colors, patterns or styles to decide upon? If so then we have some great tips on how you can create a natural feel to your home, by bringing nature indoors. 
When you opt for a natural style, you can count on creating a relaxing environment which can fit in with just about any room in the home. This is a style which is easy to accomplish and can really set the mood in whichever room in the home that you are looking to re-energize. Let's take a look then at some of the features of this type of home design, and what you should be looking to include. 
Flooring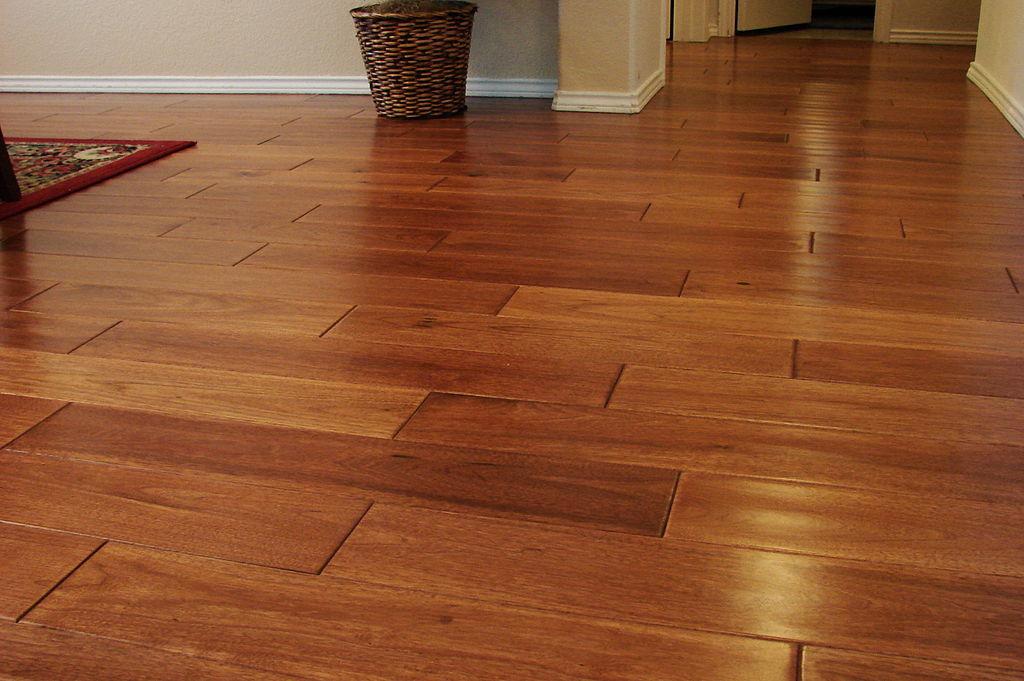 Credit: Wikimedia Commons
Let's start at the bottom of your room with the floor, and without question the best choice of flooring will be wood, or wood effect. When we think of nature, wood is extremely prevalent and this will be your first installation which begins to set the mood of your natural-look design. It is important to note that you should be looking for wood flooring which isn't too clean and polished in terms of design, it is far better to have a distressed wood floor, to mimic what we see in nature. If your budget is unlimited then real wood flooring is a must, but don't worry if you can't stretch this far, as there is some great laminate flooring which looks identical in its design, speak to a laminate flooring specialist to help you get the color and design which you want. 
Walls and Doors
Credit: Wikipedia
In terms of the colors of the walls and doors in the room, you should be looking at using these features as background to set off the natural elements of the room. With this in mind then, light colors should be encouraged, creams, off-whites and soft tones will be the perfect option for your natural environment. Some like to include some brickwork in the home, but for a better overall look, try to avoid making statements with your walls, and instead let them be the canvas. 
Furniture
Credit: Wikipedia
To accomplish a really great natural look in your room, consider using handmade wooden furniture, or furniture which has wooden features. Avoid using materials like chrome or metal in general, as this can confuse the overall style. Wherever possible when designing this kind of look, you should be trying to incorporate natural wood or natural looking wood, in order to really get that outdoors feel. 
Lighting
Credit: Creative Commons
The best lighting for a room with that natural feel, is sunlight and if possible you should try to maximize the natural light which fills the room, transparent blinds and curtains work well and you should consider avoiding blocking any light that is flowing in. In terms of artificial lighting, think carefully about using light fittings which give the room a soft glow rather than a bright artificial light. Utilizing small lamps around the room can also help to create a natural feel, and a fireplace if possible could be the final piece of the puzzle in creating this look. 
Design Features
Credit: Creative Commons
The key to achieving the natural look in your home will be through smart use of features throughout the room. Think about incorporating plants and flowers, either through the use of quilt covers, cushions, ornaments or even real plants and flowers. You should also be looking to use lots of fresh linens and cottons, natural products which are extremely versatile. Also think about your use of ornaments and trinkets around the room, stones, sticks and dried flowers or fruits can add an additional layer to the style which you are aiming for. Finally, think about utilizing artwork with pictures of natural settings, these will help to further bring the quirks and colorful natural features into the room. 
Rooms which have natural styles like this instantly evoke relaxation, they serve as the perfect places to unwind and pause for thought. With this in mind, try to avoid filling such a room with too many modern features like TVs and stereos, instead, use this natural setting as a sanctuary.