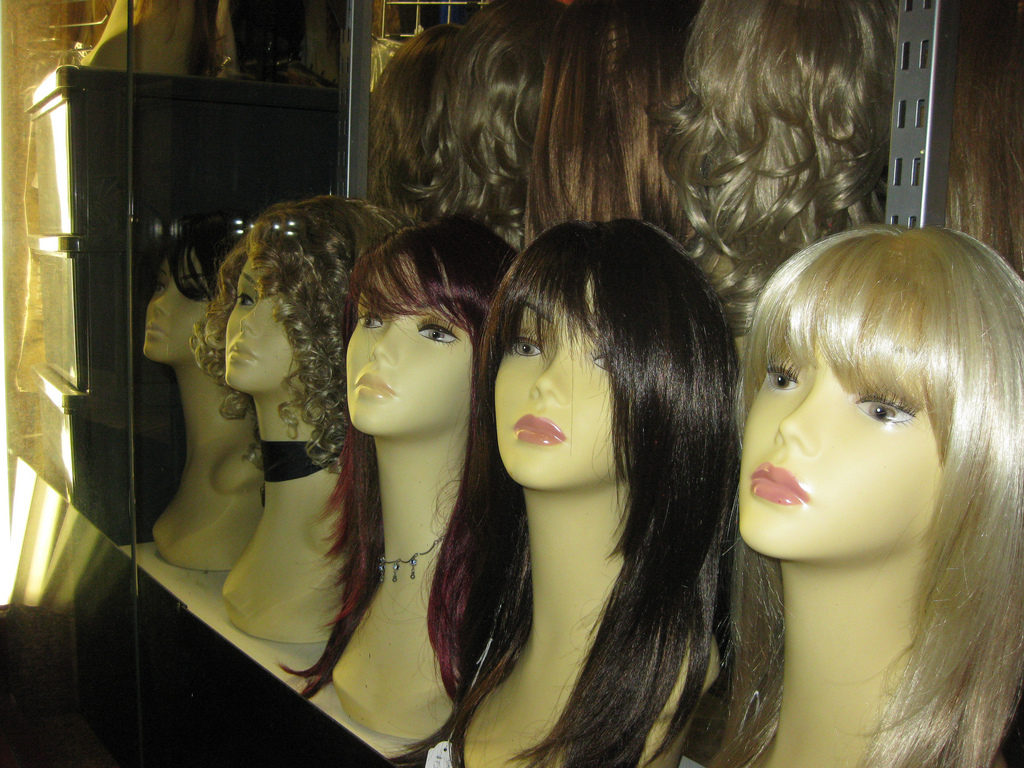 Wigs are an investment that should not be taken lightly. No matter what type of wig fibre or cap you want to use, you should be sure that the quality of the wig is worth the money that you will be spending on it, not to mention what you'll be investing in its styling (yes, you can get a human hair wig styled, just as you would your real hair).
A high-quality human hair wig will be one that you reach for every day without hesitation, so know how to choose it well! Take a look at the following dos and don'ts of selecting a wig:
DO: Stick to popular brands
While you may be tempted to buy a random wig off of a cheap online dealer, you are better off sticking to popular brands that have a good reputation.
Brands like Amore Wigs and Noriko Wigs are widely loved for their superb quality, and you can find many reviews of specific styles online because of this. Sticking to a popular brand will help you find a better wig.
DO: Consider both human hair and synthetic
Consider why you might want a human hair wig over a synthetic wig and vice versa. How much unique styling do you want to have? How long will you be wearing the wig? How natural-looking are the fibres in the synthetic options?
To find a high-quality wig, you have to consider how natural-looking the hair or fibres are, as well as why you'll be wearing one – expecting to get caught in the rain or go out clubbing? Then maybe synthetic is the option for you. Want to go to work without feeling self-conscious about how you look? Want to feel confident and attractive despite your hair loss? Human hair wigs are what you should be looking at.
DON'T: Decide based on a picture online
The magic of photography is simply that, magic! Don't look at one picture of a wig and say "I think it looks great."
Once you've decided what style of wig you want, look up reviews online for the style. Watch videos and see how naturally the wig moves. Go to a wig store for yourself and touch the wigs if possible. The best way to recognise quality of texture and movement is to see it for yourself!
DO: Read up on the materials in the wig
Find out what type of fibres are used in any synthetic wig that you consider. See how long they typically last, how well they resist heat styling, and how heavy they feel. With synthetic hair, you have to be careful about durability and styling possibilities more than anything else, so you'll want to research this part thoroughly.
If buying a human hair wig, find out what type of hair it is made of and how heavily it has been processed. The texture should be good, but the best human hair wigs will be expensive, so avoid purchasing those that are very cheap to avoid getting a low-quality human hair wig.
You may wish to look at blends of human and synthetic hair to find a quality solution that is cheaper than a full human hair wig.
DO: Consider Remy Hair
Experts consider Remy Hair to be the top option for human hair sourcing, and there's a good reason for that.
They use quality hair sources in addition to the best processing chemicals. Since these chemicals treat the hair better, the end result is a higher-quality wig. This is well worth considering when you're comparing brands and prices.
DO: Look For 100% Hand Tied Wigs
While not a requirement, 100% hand tied wigs are typically a good indication of quality. The time spent to tie each strand into place so that they run in the correct direction is huge, and there is a lot of care put into making sure that the hair falls naturally when this process is completed.
DON'T: Buy Wefted. Look For Monofilament!
While wefted wigs have a time and a place, they are typically not as high-quality as other wigs.
Monofilament wigs, on the other hand, have monofilament at the part, crown, or on the entire top of the wig. This allows you to part the hair in many different directions, which can create more natural looking styles.
Monofilament caps have mesh material to create the illusion of hair growth on the scalp.
DO: Buy Lace-Front
Not everyone loves a lace front wig, but there is no doubt that lace front wigs are often higher quality than other wigs. The illusion created by lace front wigs allows you to style your hair out of your face without it being obvious that you are not wearing a wig, which is a sign of quality, and fantastic if you enjoy wearing your hair up and without a fringe.
Remember, though, the best wig of all is the one that makes you want to wear it, the one that allows you to feel physically comfortable as well as confident in yourself. Our hair may not be the most important thing in the world, but there's no crime in looking and feeling great!
You might also enjoy: How to feel better when allergies hit