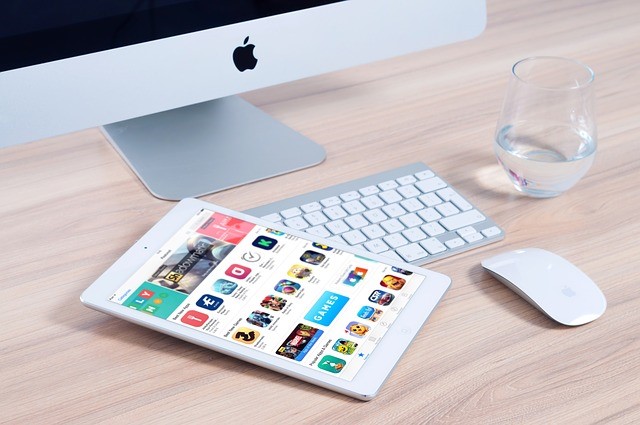 Now that more and more people are using tablets and smartphones to access the Internet, having a website that works across numerous platforms is becoming increasingly important.
In 2012, responsive web design exploded onto the scene. And in the last five years, this style of design has become even more prominent, and it's the best way to make sure that your mobile visitors can access your website so that they can continue to consume the content that they love.
Simply speaking, responsive design is perfect because it provides many benefits to business owners and webmasters alike. We will share the main reasons how it also benefits search engine optimization a.k.a. SEO.
Google Loves Mobile Websites
And let's face it… If you're going to try to impress any search engine, Google is the one with the biggest audience and the one that's going to give you the greatest amount of traffic. So it obviously makes sense to do everything that you can to please Google SEO wise.
As far as responsive website design goes, this is the best route to take when designing a website with SEO in mind. In the past, people used to design a separate mobile device friendly website with a different URL, but this is not the best way to help your overall rankings.
Instead, give Google what they love and choose responsive web design to please the mobile search engine and regular search engine bots alike.
Create One Website with One URL
In the past, businesses were expected to build an entirely separate mobile website to promote their brand online. But those days are long gone thankfully due to the effectiveness of responsive web design.
As an example, let's say that you have a very content rich website for your business.
Instead of having to migrate all of that content over to a mobile website – which could take an eternity figuratively speaking – you have the option to use responsive web design to create a scrolling version of your website.
Sure, such a powerful website jam packed with so much content may give your readers an index finger workout, but they're going to be very happy with the overall website in the end and that's all thankful to responsive web design.
According to MKE software developers, "On average, adults spend 2.8 hours per day on their mobile devices. What a great way to market to your clients and crush your competition at the same time."
Responsive Web Design Halts a High Bounce Rate
You may have an amazing website that has high first page rankings for some of the most important keywords in your industry.
Guess what?
If most of your visitors are attempting to look at your website on mobile devices like smartphones and tablets, and you don't have responsive web design, you're going to have a huge bounce rate because none of them will be able to view your site correctly.
First off, it would be a shame to lose all of those visitors looking to read your content. That's tons of potential customers turning away because your website is not mobile optimized.
Second, by having a website that's created using responsive design, you'll have a much better chance at achieving high search engine ranking results in the first place. Because Google no longer provides high rankings to websites that are not mobile friendly.
So you're doing your business more harm than good if you do not have a site created with responsive web design.
Conclusion
As you can see, responsive web design is incredibly important for SEO right now. And since more people are using mobile search engines than ever before, this is a great way to expand your reach, find new customers, and add to your bottom line.