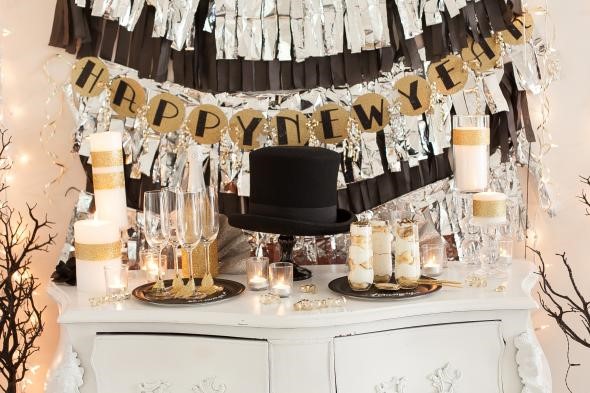 If you love nothing more than throwing the perfect party and are looking for ways to add a dash of style to your next soirée then continue reading. Snappy Photobooths have put together the following list of tips that should make your next event one to remember.
Choose a theme and roll with it
No matter how big or small your next special event may be it's always a good idea to choose a theme. Having a specific theme in mind gives you a good starting point when planning and organising for the big day or night. Choose a theme that is fun, visually appealing and most importantly something that you personally love. A good theme can dictate how you decorate your space, the type of food you'll be serving, your choice or music and even the dress code you expect your lucky guests to wear.
Once you have decided on a theme, it's time to start looking for inspiration.
Pinterest is a great site for finding some ideas for how to achieve your ideal look and feel of the event. It might also be helpful to create a physical mood board to help you envisage different materials, items and other aspects that may work well together.
Metallics are currently very on trend and make an excellent theme for any party or event. Adding metallic elements to your next soiree can make it feel sophisticated, elegant and special. Remember not to go overboard, sometimes less is more. Sometimes it only takes a few key pieces or subtle touches in order to tie all aspects of your party together in a chic and stylish way.
Carefully consider your choice of food and drinks
Food and drinks are a key element to any party or event, so choose wisely.
Consider the theme of your event and let this inspire your choice of food and drinks. If you are aiming for a highly sophisticated event you could offer champagne cocktails and elegant canapés. Perhaps you've chosen a festive theme and may, therefore, offer your guests aromatic mulled wine and put together a buffet of luxurious cheeses and cured meats.
It's also important to check whether any of your guests have specific dietary needs.
Offering vegetarian, gluten-free, dairy-free and vegan options is the best way of keeping each and every one of your guests happy.
Give your event the edge with some creative D.I.Y
One way of making your party or event stand out from the rest is to get creative and create your own unique decorations or party favours. The internet is full of D.I.Y party decoration ideas so start by doing some research. Keeping your chosen theme in mind, work out what you can do yourself in order to really make your theme stand out and make the space look great.
Think about the finer details
It's important not to forget about the finer details. Sometimes it's the little things that really make your event memorable.
Details such as lighting are so important yet are often overlooked.
Set the scene with ambient lighting for a relaxed feel or go all out with some funky disco lights if this better suits your chosen theme. Fairy lights are great for setting the mood and are often inexpensive. Scented candles can also help to set the correct atmosphere.
Why not send your guest's personalised invites through the mail rather than the usual Facebook event invite or group text message. You could also provide your guests with personalised party favours that they can take home at the end of the night.
So, if you've not thrown the perfect party yet, then what are you waiting for?
The above tips should make planning your next event easier than ever and have your guests speaking about it for years to come.